The NFL GOAT Tom Brady is Retiring After 22 Seasons
Seven-time Super Bowl champion, five-time Super Bowl MVP, three-time regular-season MVP, fifteen-time Pro Bowler, and the greatest of all time (GOAT)…Tom Brady is retiring. After 22 seasons in the NFL, Brady is hanging up the cleats.
Brady's resume speaks for itself as being the greatest quarterback of all time. It had been rumored before (per ESPN's Adam Schefter) that Brady would retire before he officially announced his retirement on February 1, 2022, in an eight-page long post on his Instagram. The post thanked all the players, coaches, and staff he played with, as well as thanked his family. Many players congratulated him on the great career he's had.
Going into this season, it was not expected that Brady would retire as he just came off a Super Bowl victory in his first year in Tampa Bay for the Buccaneers. He had an MVP-caliber season leading the league in passing yards and passing touchdowns and having a 13-4 record going into the playoffs. His team ultimately lost to the Los Angeles Rams in the divisional round.
At first, Brady was just a skinny tall kid from San Mateo, California after coming out of Michigan. Not getting drafted until the 6th round pick, (#199 overall), Brady eventually turned into a household name and the greatest to ever play the quarterback position. He won seven Lombardi trophies, the most championships won by a single player in NFL history, along with five Super Bowl MVPs. He piled up career records such as most touchdown passes (624) and most passing yards (84,250) in his 22 seasons.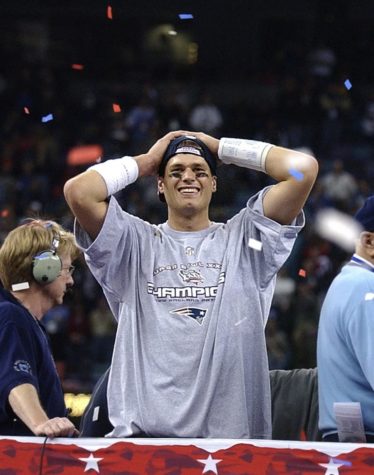 The GOAT will be going into the NFL Canton Hall of Fame unanimously. The records and victories he's accomplished will never be replicated. Father Time has finally caught up to Tom Brady and his time has come to hang up his cleats.