Netflix's The Adam Project Released to Critical Acclaim
The Adam Project, a new Netflix Sci-Fi/Adventure movie, was released on March 11, 2022, and it was directed by Shawn Levy, and produced by David Ellison, Dana Goldberg, Don Granger, Shawn Levy, and Ryan Reynolds.
The Adam Project was based on T.S. Nowlin's 2012 screenplay which was changed and modified over time. Filming for The Adam Project started in November 2020 and ended in March 2021. The title of the movie was released on March 3, 2022. Filming took place in various places around the world including Britain, Canada, Vancouver, and Columbia. This movie had a budget of $116 million.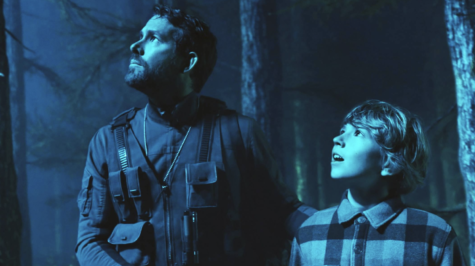 This comedy got people excited with not only the greatly talented cast but also with the amazingly crafted cinematography.
Adam, the main character in The Adam Project, was played by Ryan Reynolds (a talented actor known for his roles in The Proposal, Green Lantern, Red Notice (another Netflix movie), Deadpool, and Blake Lively's husband).
The Adam Project was graced by the presence of other outstanding actors such as Walker Scobell, who played the role of young Adam, and a new face to the Hollywood scene, Zoe Saldana who is famously known for her role as Gamora in Guardians of the Galaxy, Jennifer Gamer from 13 going on 30, and Mark Ruffalo (known for playing the Bruce Banner/The Hulk in the MCU). Fun fact: Jennifer Garner and Mark Ruffalo have played love interests in both 13 going on 30 and The Adam Project. 
To summarize, this movie is about [spoiler alert!] future Adam (Ryan Reynolds) time traveling back in time to try and fix something in his timeline but ends up in the wrong year. He then needed his younger self to help him start his stolen time ship with his DNA (past Adam, Walker Scobell) because the future Adam was being tracked and his DNA was contaminated. He then really needed to get to where he was going without getting caught, to protect himself and what he was trying to fix.