Feed the Mouth
Feed the Mouth is a club at BCCHS, led by senior Kimberly Mendez. The purpose of the club is to stop hunger and feed the homeless. To advertise and bring attention to the cause, the club sells Feed the Mouth bracelets. The sales of these bracelets go to Freedom from Hunger, an organization that looks to end world hunger.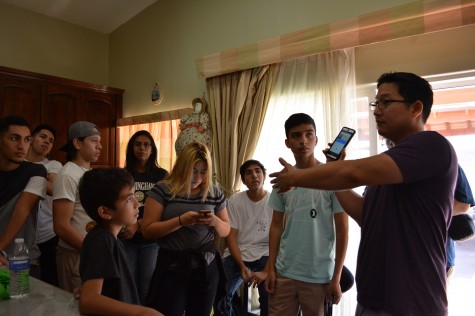 Mr.Hwang is an English teacher at Birmingham who holds a vital part in the club. When asked to comment about his involvement, Mendez shared some of his contributions. "Mr. Hwang's involvement in the club is tremendous. He gives me so many great ideas in helping the homeless. He voluntarily joined the club and put so much effort into it. Our first event, he donated money into getting it started. This year's first event, he and his wife both brought food supplies and helped a great deal. "The support that is received from students and even teachers like Mr.Hwang is what Mendez believes keeps the club growing.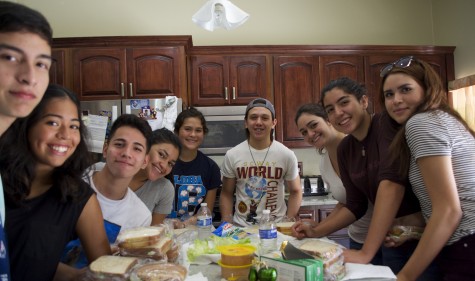 The club's first event of the year was a visit to Skid Row on Sunday, September 6, 2015. Several club members gathered to package lunch bags that included a sandwich, a fruit item, and a bag of chips. The volunteers met at ten in the morning to prepare the food. After more than 120 lunch bags were completed, members drove to Skid Row and started the distribution. The homeless on the street of Skid Row was the main population of delivery for the lunch bags. Sam Camacho, a member of Feed the Mouth, explained what he took away from the experience."It felt good to feed the homeless because it's great to give back to those who are less fortunate.These people lost everything and to realize that you have a bed to sleep in and a home to live in makes you appreciate what you have. You just wish you can save them all." The lessons that the club members learned only encouraged their involvement and aspirations to continue volunteering their time to Feed the Mouth.
Mendez provided some kind words to those who are interested in joining."Feed the Mouth focuses on helping the homeless. This can't be possible without the input of every person. Anyone is welcome to join the club." Feed the Mouth is a club that encourages high school students to take a look at the world and understand its imperfections. It not only calls for high school students to notice them but to act upon what they see in order to make a difference.