College Advice & Application Deadlines!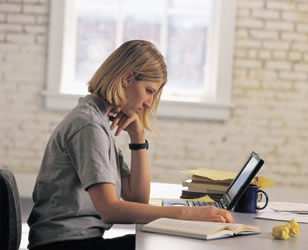 With college applications due only about a month away, many students are stressing out on the process of getting them finished. Ms. Kronstadt (college counselor) and Mrs. Wydra (BCCHS teacher) gave their advice on how a student should approach college applications.
There are so many schools to consider when applying to college, so when a student is struggling to find out what colleges to apply to, one should just go the school's website and explore what there is offered, and if it interests you, they have information on how to start applying. The school library has accessible computers to all students and if you have a question, the college counselor is always there to answer your questions.  There is never anything she can't find out for you.
Depending on what colleges you intend applying to, each one has different requirements. The UCs (Universities of California) require each student to write at least two personal statements which can give the school a brief understanding of who you are. The Common App (for private schools in the country) require letters of recommendations (if you are planning to ask a teacher for a letter of recommendation, it should be 3 weeks before the application is due, so they can have enough time to write it properly) and a written essay of your choosing (they provide the prompt for your convenience). For the Cal States there is no writing prompt required and only needs personal and academic information.
Most people would agree that writing the personal statements would be the greatest difficulty because it is very time consuming. Students write about ten drafts of this essay before they turn it in because every time a teacher revises it can be improved. One way to help this process is to manage your time, which can benefit you for college. During the beginning days of November a student "should be well into their personal statements and common applications", says college counselor Ms. Kronstadt.
After college applications are turned in, one feels a weight lifted off their shoulders but there is still much to do. Once a student is finished they should send in their score reports from SAT's and ACT's, write thank you notes to teachers who wrote you letters of recommendations, visit as many college campuses as possible to get a feel of where you applied, and most importantly make sure to have "C's" or better in your current classes because once a student receives a "D" they will be automatically denied the school they applied to. Finally, a student should sit down and strategically think about their goals and debt they will be soon facing because every move you make is important going into college, and if there are unanswered questions, the college board website has very useful information. Ms. Kronstadt will be having late night application sessions after school on Wednesday and Thursday this week from 3:27 to 6:00PM. When it comes to a point of stress remember "its not only about the school choosing you, but also about you choosing the school that best suits you", – Ms. Wydra.