El Nino's Coming, We Should All Be Ready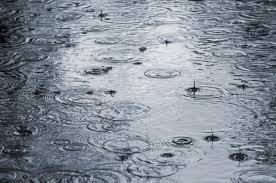 El Nino is very much real and it is coming very soon. I think it is a great idea that many people in California are trying to prepare for the upcoming rains and are trying to find ways to store the water and preserve it once it starts coming down. Saving the water that we will get from El Nino would be a good idea because California is currently in a severe and historic drought.
The California Water Commission is considering building groundwater projects which would store the water underground instead of storing it in reservoirs or dams. This plan would be more effective because the state would be able to build more groundwater projects than reservoirs or dams because it would be cheaper and it would also be a better environment in which to contain the water. It is said that with CWA's budget of $2.7 billion, they would be able to build three times as many groundwater projects than reservoirs or dams. This plan would also help the state in the future because we need storage supplies for water if California ever again has rains like El Nino.
El Nino is also having a significant effect on the oceans because it's causing the water in the ocean to become warmer. This change in weather is causing more great white sharks and hammerhead sharks to swim closer to shores to get food. This increase of sharks is causing more shark sightings and more shark attacks throughout the coast of California. Sea lions are another marine animal that are being seen swimming closer to shores because of the warmer water. People should be aware of this increase in shark sightings and be careful when they go to the beach especially if they have young kids that are going to be in the water.
Overall I think that El Nino will bring positive effects to California because it will bring a lot of much-needed rainfall that will hopefully get California closer to overcoming the drought. There are some negatives to El Nino like providing funding to build storage places for the water and increased shark sightings, but I think the pros outweigh the cons.