Christmas Tree Alternatives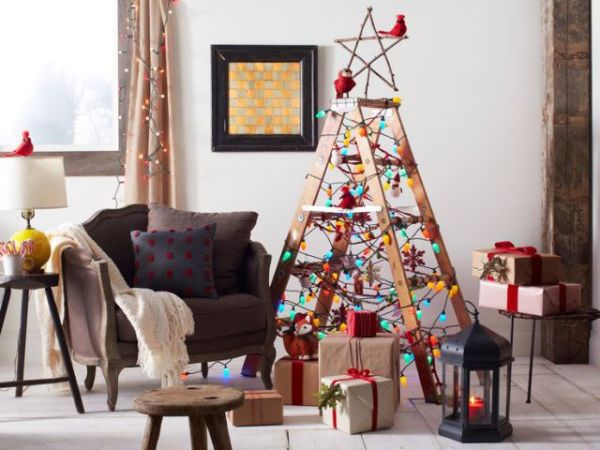 The beginning of December is finally here and what better way to greet the month than to set up a Christmas tree? Many people would agree that cutting down trees is a waste because 25 days later it will be thrown out to the curb, or maybe the traditionally decorated tree is getting old because it is the same every year. When deciding what tree you want to put up, you should be open to every possibility and there are many alternatives to consider.
Wall Art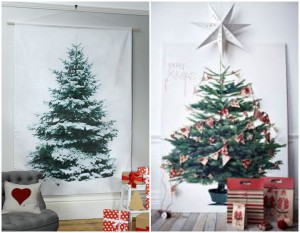 If designing your own tree isn't your favorite thing to do, then buying a picture of a tree is the way to go. A beautiful picture of a tree is enough to make your house have that Christmas feel, and by putting on decorations, it will give the tree that 3D feature that will make it unique.
Make It Your Own
People who love making everything with their own signature on it, can make their Christmas tree the exact same way. Getting a canvas and putting your artistic skills to the test can make your Christmas even more special. A tree made from scratch can be reused, so setting it up will no hassle in future holidays.
Hang It Up
  Architecting a tree may sound difficult, but the end result will be worth the work. Making a 3D shape out of nothing can be interesting to the eye and a compelling piece of art work. The only thing to be aware of when making this tree, is to make sure your ornaments don't get all  tangled up.
Read All About It
Books can never go wrong when in use. If you love books as much as you do Christmas, then combining the two can make it an even better holiday. By stacking up books you can create a tree that will be unforgettable, and by stacking them in different styles each year can be a distinctively different approach.