The 2016 Chapter of Knights and Ladies Says Goodbye
Knights and Ladies is a BCCHS club open to only high school seniors who look to serve their community and school. Mr. Komen and Miss Swan are the lead teachers for this service club. The club has a cabinet that includes a president, two vice-presidents, a BCCHS events coordinator,  a community events coordinator, communication director, and a leadership liaison. Knights and Ladies members have been a tremendous help in volunteering for: Patriot Preview, Joe's Place, Summer Bridge Program, dance set up and clean up, track set up and clean up, blood drives, community runs, elementary school dances, family events and many more activities.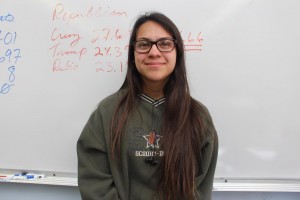 River Freebird is the president for the 2015-2016 chapter of Knights and Ladies. River Freebird was elected by the Knights and Ladies community, along with her other cabinet members. Freebird's responsibilities include running meetings and overseeing all events and members. When asked about her favorite part of being president, Freebird replied, "the best part is being able to work with my peers in such a fun way." Freebird also spoke about Mr. Komen's and Miss Swan's involvement. "They are like trusting parents. They give us all of the tools we need to succeed, but leave the rest to us; ultimately teaching us responsibility, time management, and the importance of communicating with one another." Bita Alvizo is one of the two vice presidents of Knights and Ladies and she also shared thoughts on Mr. Komen and Miss Swan. "They've both taught all of us to not be afraid and take the initiative even if it means you'll have some people hating you on the way."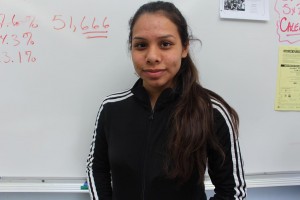 With over 117 members, communication and planning can become a bit hectic. Vice president, Christopher Usher explained the difficulty when handling so many members. "There are just so many people, it's hard to keep track of the one hundred plus names." Luckily with seven officers, they have each other to lean on for advice and support. Usher commented on the relationships between all the officers. "I think by this time, all the officers have become comfortable around one another. We have had to interact in practically every event and we became quite efficient at doing so, if I do say so myself. All us officers are part of a machine, one that most likely couldn't go on if a piece was missing." Usher believes that the collaboration between all the officers is part of the reason why the 2015-2016 chapter was so successful. 
Freebird, Alvizo, and Usher are the main branches of the club, but the other officers hold important positions as well. The events coordinator is Jose Reyes. Reyes organizes BCCHS activities such as working at Joe's Place and Patriot Preview. As for off-campus activities, Andre Prystupa takes care of all community matters. Prystupa sets up all community events such as getting members to help with the Alzheimer's Walk and elementary school dances. Nancy Rodriguez is another officer with the position of communication director. Rodriguez's responsibilities include maintaining meeting attendance, PA announcements, and record keeping. Finally, Alexa Salas is the leadership liason. Her job is to coordinate events with the ASB team and is in charge of all publicity necessities.
Along with the officers, the senior volunteers of Knights and Ladies are what keep the club going strong. As she closes this chapter of Knights and Ladies, Freebird has a few words for all members of Knights and Ladies. "It was an honor that they selected me to be of service to them and thanks for giving me the opportunity."  Although it is a sad moment for the 2015-2016 chapter of Knights and Ladies, Freebird is "excited yet nervous." Freebird is ready to relinquish all the responsibilities that come along with being president, but is nervous about teaching the incoming president strategies in order to ensure excellence. Usher also shared his thoughts about the 2015-2016 chapter. "Nothing anything the officers and sponsors do would even matter if you guys weren't there. The time you take out of your lives to help others is greatly appreciated. I think I can say this for the all the officers when I say thank you for having patience with us too. We've had a few bumps and fumbles this year, but with the patience of our members, we were able to bounce back stronger than ever. I cannot even count all the thank you letters we have gotten for your guys' amazing work. I'm just happy I was able to be part of such successes."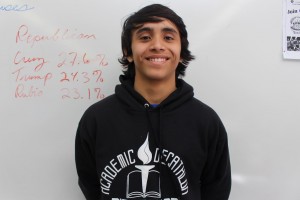 It is now time for the 2016-2017 chapter to take over and the class of 2016 could not be any happier to end their senior year having provided such great accomplishments with Knights and Ladies. With many more endeavors to achieve, the 2015-2016 chapter is thankful for the experiences of Knights and Ladies as they begin on their newest journey after high school.