DIY Relaxing Night In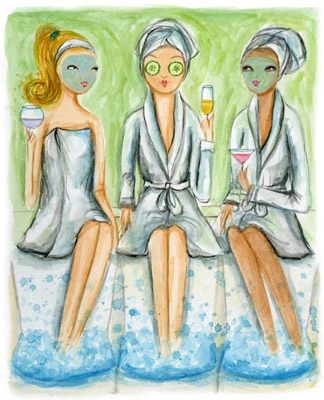 With all the stress people are dealing with nowadays, sometimes it's necessary just to stop working and pamper yourself with self-soothing activities. This DIY is the ultimate package to lay back and relax with friends or have some alone time to put your feet up and unwind. It includes facial masks, bath bombs, and do-it-yourself mugs so the only thing you have to worry about is what kind of movie to watch with your relaxing night in.
                                                                           Avocado Facial Mask

Ingredients: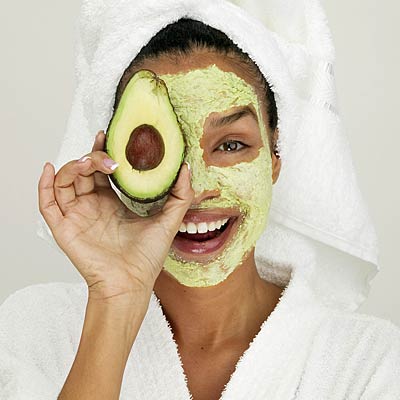 1/2 ripe avocado
1/2 cup of oatmeal
Directions:
Cook oatmeal according to the package instructions.
Mix with avocado to create a pulp-free paste.
Apply to your face and leave for about 10-15 min and wash off with warm water.
Homemade Bath Bombs
Ingredients:
1 cup baking soda
1/2 cup citric acid
1/2 cup Epsom salts
1 tsp water
2 tsp essential oil
3 tsp olive oil
food coloring
bowl, whisk, jar
bath bomb mold
Directions:
Put all dry ingredients in a bowl and evenly mix together.
In your jar add all liquid ingredients and mix together carefully.
A little at a time, add liquid ingredients with the dry ingredients and mix until all the liquid has been absorbed.
Once ingredients are all combined, put mixture in your mold and press it until it is solid.
Marbled Mugs
Materials:
ceramic white coffee mugs
nail polish
deep enough bowl to drop the coffee mugs in
Directions:
Fill the bowl with warm water, and drop a few drops of nail polish in the bowl (make sure you move quickly because nail polish tends to harden)
Dip your mug in your bowl and turn it upside down on a paper towel so it can dry
Once you have all your essentials ready you are bound to have a relaxing night. When having a fun night, you can easily forget all the work you have been worrying about and spend it de-stressing and spending quality time–not worrying about your troubles.