Valentine's Day Ideas for Couples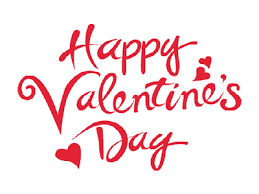 As many of us know, Valentine's Day is quickly approaching and if you are having trouble figuring out what to get for your loved one or what do with your loved one, worry no more, I'm here to help. There are multiple gifts and dates you can do with your boyfriend and girlfriend, but I'm going to talk about which ones I think are best.
I personally think a good gift idea for Valentine's Day is to get the person some sort of food they like. This doesn't always have to be the general idea of getting chocolates; it could also be something like pastries, cupcakes, cookies, or a small cake. Just make sure that if you do get food as a gift, you know what kind of food your loved one likes.
Getting your girlfriend flowers and a card with a sweet message inside of it is also a great gift that all women will love. Roses are always thought of as the flower to get on Valentine's Day, but it could also be considered a cliché as they are also very expensive in February and other types of flowers should work just as well. Flowers and a card don't always have to be gifts for your girlfriend, mothers always love getting flowers and a card or even just a card. I believe that you should always get something for your mom because your mom should always be your valentine whether you are single or not.
A great date that you can take your boyfriend or girlfriend on is a place that sells any type of heart-shaped food for Valentine's Day. Restaurants are known to be especially busy on Valentine's Day so it would be a good idea to make reservations in advanced. Buca di Beppo serves a heart-shaped lasagna big enough for two people and this deal goes on from February 12th-February 14th. D'amores Pizza also participates in the festivities by making heart-shaped pizzas all day on February 14th. After a delicious dinner date, you and your loved one could go to Baskin-Robbins to get a heart-shaped cake with ice cream.
I hope that these ideas helped you decide what you are going to do and get for your partner on Valentine's Day and I hope that you have a great day!