Unemployed? How and Where to Get a Job!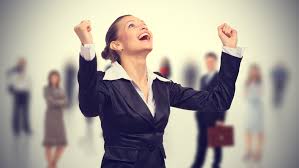 Looking for a job? Well let me give you information on how to get one. There are many ways to find work: the online applying process, walking into stores and asking for an application, filling out your resume and posting it online, or maybe even a phone call. Words of advice would probably consist of asking what to wear to an interview once you get notified you will be having an interview. Some people, for example, who'd like to work at Victoria's Secret would dress up like they're going in for an interview at Hollister. Often times this causes people not to get the job. So first, pay attention to the dress code in the store you'd like to work at. Second, ask questions if you are unsure or uncertain of what the expectations are. Three, come in clean, fresh, with your best smile on and a positive attitude.
When looking for a job, there are many stores and restaurants searching for people. Examples would include: grocery stores, Olive Garden, IHOP, and In-N-Out. Even at this time, interested students may walk in and ask for a paper application, and apply online through different job search engines like snag a job, or job hat. In order to do that, a person would input their postal code, then put in their address, and possibly add their email to get subscriptions for jobs near their area and for any job title they are looking for.
It's very easy to get a job, these days; you just need to decipher where you'd like to be, and how long you'd like to be there. If you can be there as a committed employee who is only working seasonally, and you are willing to go the extra mile to show and prove that you should keep the job, your boss will take notice and you could even ask for an extension at your workplace. For those who'd only like to work part time, I recommend you have a plan for yourself, and that way when it's time to leave, you'll know where you will want to go. Stores that are currently hiring include: Old Navy at the mall, Target Stores are currently looking to hire seasonal employees, Macy's , and also Denny's. For those of you who apply online, I recommend calling a week after you turn in the application. Remember to smile, have a fresh and ready resume to present, and stay positive at all times.