DIY To Tie Dye
After the winter passes by, it's time to put away the sweaters and mugs and bring out the T-shirts and sweets. One way to bring in the new year this spring is with pops of color in what you wear and also what you eat. When making things in tie dye, it gives your creation a pop of color that can brighten up your day.
Tie Dye Shirt
The classic tie dye shirt can brighten up anyone's mood. To make the tie dye as effective as possible make sure to use 100% cotton or at least 50% because this will ensure the paint to stay in the shirt and not wash off.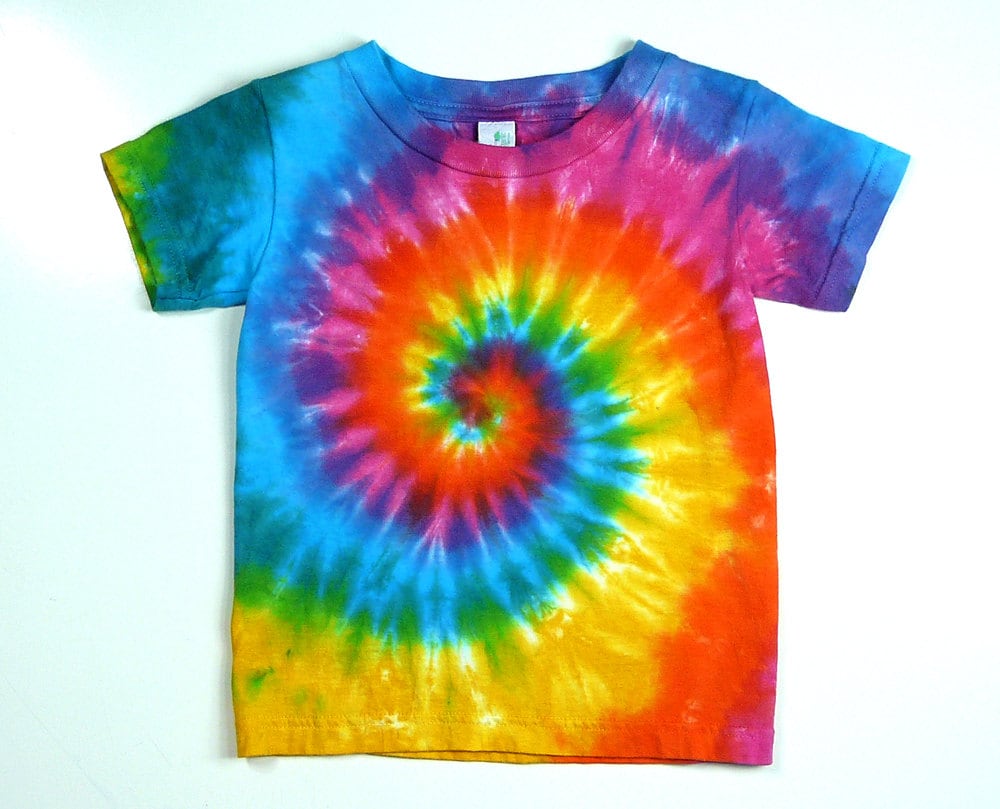 Materials:
white shirt
liquid colored dyes
squeeze bottles
rubber bands
gloves
tub
big zip lock bags
Instructions:
Place your shirt on a flat surface (floor), pinch the middle and start to twist it counter-clockwise to create the spiral shape (like the picture above).
Once your shirt is in a spiral shape, start wrapping it in rubber bands.
Put the liquid color dye in the squeeze bottles and dye the shirt in which pattern desired (to get the desired pattern of colors in the picture use the same pattern in this picture), turn the shirt around and dye it again.
After dying the shirt, seal it in a zip lock bag tightly and put it in a warm spot for 24 hours.
When the time has finished take the shirt out and start rinsing it in the sink under cold water, until the water turns clear. After rinsing, you can wash the shirt in the washer, but only by itself, making sure the dye doesn't transfer to other clothes.
Tie Dye Cake
A cake is delicious by itself, but making it look like a colorful rainbow will make it only better. The only downfall in making this scrumptious dessert is that it might get your hands a little dirty, but it is well worth it when the product is made.
Ingredients:
white cake mix
food coloring
white icing
rainbow sprinkles
Instructions:
Start off by making the cake mix according to its instructions and separating it into six bowls.
Put food coloring in each bowl, making them different colors and mix.
In a cake pan, put the mix in the order that a rainbow would look like (putting one color mix on top of the other), and bake.
When it is done baking, take it out of the oven and let it cool down before putting any frosting on it (putting frosting on a hot cake will make it melt off).  After it cools decorate the cake as you want and to finish it shower the cake with the rainbow sprinkles.