Barclays Premier League 2016 Predictions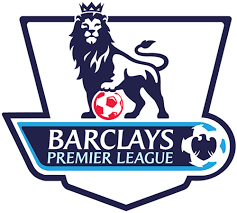 BPL Predictions
The Barclays Premier League is one of the most competitive soccer leagues in the world if not the most competitive league in the world. Last year was one of the best BPL seasons in the past years. With Leicester City F.C. fighting relegation for the majority of the 2014 season, for this team to become champions the very next year, 2015, was nothing short of miraculous. Never had this been done before, and this just hypes up the 2016 season even more. Expectations are set high this season with three of the biggest managers in the sport coming into the league, Conte with Chelsea, Guardiola with Manchester City, and Mourinho "The Special One" with Manchester United.
This new season will also bring many new faces to the Premier League, such as Zlatan Ibrahimovic, Paul Pogba, Ilkay Gundogan, Leroy Sane and many more. This season looks to be one of the best and most competitive the league has ever seen. All these new players are bringing a lot to the league, and many are going to bring many more goals such as Ibrahimovic, Paul Pogba, Kevin De Bruyne and many others. This season all of these players have to prove themselves to the club and the club supporters, and some more than others. The biggest signings this season so far have been Zlatan Ibrahimovic (free) Paul Pogba ($116 Million) Henrikh Mkhitaryan ($23.6 Million) Nolito ($14 Million) Michy Batshuayi ($33 Million) Granit Xhaka ($35 Million) Eric Baily ($30 Million) Shkodran Mustafi ($35 Million) So far Zlatan has been on fire and has been scoring many goals for Manchester United. Paul Pogba on the other hand has been having a tough time adjusting to his boyhood club. Baily has been playing exceptionally well and has been a player to watch. The Manchester Darby looks to be very exciting and competitive this season as both sides have bought many world class players and youngsters with tons of potential. The premier league this season is going to be at its best this year and it is definitely the league to watch. 
This season is looking to be the most competitive the league has ever seen. The premier league is always full of surprises, uproars, tears, and emotions, this is what makes the premier league so amazing to watch. All the teams have a lot to give to the league this season, many top clubs such as Manchester United have to prove their worth and ability. Many clubs are already proving their worth so far into this season. Machester City have been on fire and are currently at the top of the table. Arsenal and Tottenham have been neck and neck, with both teams have been playing very well and are behind one another. Tottenham is in 2nd and Arsenal is in 3rd. Although many teams are playing well, the season has barely started and this still leaves a lot of room for teams to improve and rise above others. Last season's shocking title winners, Leicester City F.C, are currently facing an uphill battle as they're slowly going from hero to zero. They would be lucky if they could end the season mid table. All teams are battling to reach the top of the table and all teams dream of making the top and winning the BPL title. By the end of this season, it is expected for Manchester City to win the league and Arsenal to come in 2nd place. Liverpool will come after in 3rd place and to finish off the top four is Manchester United. These teams will earn their way to Champion's League football, and will have made their supporters very happy.
With a new season comes new players to watch out for, and new goal scorers,and new assisters. There are lots of players capable of being top goal scorer, we have the usual: Aguero, Costa, Lukaku, Kane, Vardy–but what about the new boys Ibrahimovic, Slimani, Perez, and Musa? The first five games are in and Costa, Ibrahimovic, Lukaku and Aguero are on fire and up and running. Our predictions for top goal scorers conclude that the safest option is to go with the top goalscorer at the moment,Diego Costa, as his conversion rate is very high and is topping the chart in goals. 
  Relegation is always on the cards for any BPL club that plays poor throughout the season. Relegation means to assign to a lower position,the worst teams get demoted to a lower league. Last year Newcastle United, Norwich City, and Aston Villa were demoted and Burnley, Middlesbrough, and Hull City were promoted. Sunderland are favorites to be relegated and that was proven last season, because they don't have enough quality in the club and are not consistent enough to stay in the BPL. The same can be said with Burnley and Hull City as these two promoted teams don't have as much quality on their teams and their managers are not the best. The future does not look great for these final three teams.