Mall Of America Introduces Their First Black Santa Clause
Stacy Corea, Staff Writer/Staff Photographer
December 12, 2016
It's that time of year again when children want to take a picture with Santa Clause, and tell their wishes and what they want for Christmas. This year, the Mall of America in Bloomington, Minnesota is doing something different this time of year.
Landon Luther is the co-owner of a photo studio called the Santa Experience. He said "we want Santa to be for everyone, period." So he set out to find a unique Santa Clause of color. He soon found Larry Jefferson who had all the good qualities of being a different type of Santa Clause for the children. He found him in a Santa Clause convention in July. Larry was the only Black Santa out of 1,000 Santa's in attendance. The Santa Experience hired Larry to play Kris Kringle from Thursday to Sunday. Larry Jefferson told The Washington Post,"there is a need to be more Santa's of color, because this is America and kids need to see a Santa that looks like them".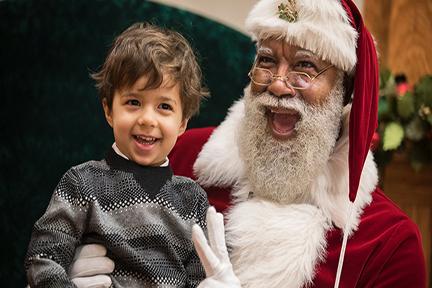 abcnews.go.com/…/mall-america-nations-biggest-hires-black-santa-43925037abcnews.go.com/hires-black-santa-43925037                                                           ( Jack Kivel,(3), smiles with Santa Larry Jefferson)
People like the idea of showing their kids that their isn't one specific Santa Clause they can tell their wishes to. They want their kids to know that having different skin colors ,or standing out of the social norm is okay.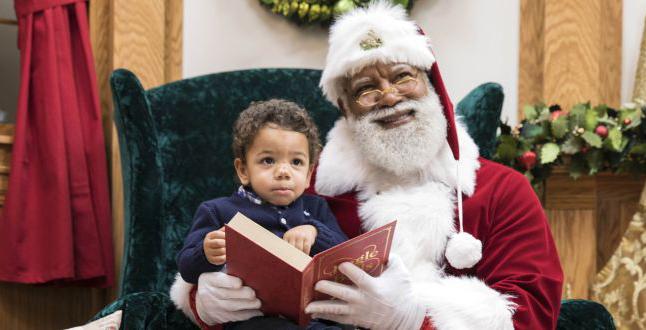 heatst.com/…/racism-row-erupts-over-mall-of-americas-black-santa-claus                                                                         (Santa Larry Jefferson smiling, and reading to a little boy)
Some people dislike the idea of changing the classic, original Santa Clause, but sometimes change is a good thing. Some changes need to happen to show the world that we all should be treated with equality,and that we are not all the same. The world is a melting pot of diversity, and we should all be kind to one another no matter the race,color, or ethnicity. Spread the love and peace this holiday season.