The Battle to Be UEFA Champion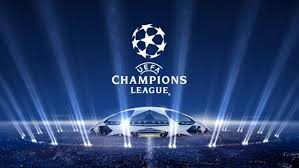 The UEFA Champions League is an annual competition in which the top three teams in all of Europe's soccer leagues face-off against each other. This competition is considered by many to be a super league event in which the world's best clubs show their talent and worth.
During past years, the Champions Football League has produced many exciting games, such as when Monaco and Manchester United tied ( 0-0 ) and, during the next game, Monaco won on away goals after the game ended with a score of  1-1. This was a huge upset in the soccer community like the time Jose Mourinho lead his team, FC Porto, to victory against Manchester United and won the Champions League. So what are we to expect of this year's games? Lets take a look at our prospective players.
Throughout the Champions League's history, Real Madrid has won the most titles—11—than any other team. Real Madrid was the first team to win the Champions League, and they have since continued winning league after league. Besides Madrid, there are five other teams that have won the champions league more than five times. AC Milan has won the coveted title 7 times, Bayern Munich comes in 3rd place with 5 titles, and Liverpool and FC Barcelona with 5 titles as well.
From those teams, The Champions League has brought out the best players from all over Europe. Champions League top goal scorers include: Cristiano Ronaldo whom scored 95 goals total, Messi scored 93 goals and Raul with 71 goals. With these results, one could infer that Messi and Ronaldo continue their rivalry on paper. The assists chart is topped by Ronaldo with 31 assists, followed by Giggs with 30 assists , and Messi with 27 assists. It looks like Messi and Ronaldo's teams should be the only teams winning the Champions League, but soccer is a team sport and every individual's success depends on the cooperation between team members.
The Champion's League is up and running and the round of 16 has begun. The top teams have already faced against each other and the games were as exciting as expected. First off, Barcelona and PSG (Paris Saint Germain) faced off and no one was prepared for what happened. PSG came out beating Barcelona ( 4-0 ) and left the Catalans, as well as the viewers, in shock. Later on, BVB (Borussia Dortmund) and Benfica played a tight battle, but in the end, Benfica was able to score a goal early in the second half and Dortmund didn't match it up—the final score was ( 1-0).
Furthermore, The day after Serie A underdogs, Napoli, faced Spanish giants Real Madrid, Napoli gained the upper hand in the first half with a goal from the little maestro Insigne. Real Madrid soon brought it back and around minute 88′ Casemiro scored a beauty of a goal for Madrid and the game ended ( 3-1). Bayern and Arsenal faced off the next day and was probably one of the most exciting games of the 16 rounds. It was filled with tackles, skill moves, great plays and jam-packed with goals,  and Arsenal scored the first goal from a rebound. They were up ( 1-0 ) but Bayern turned on the motors and began to score goal after goal and left Arsenal destroyed, beating them ( 5-1). Another explosive match filled with action was Manchester City vs Monaco. Manchester City was able to come out on top and defeat Monaco ( 5-3). Porto and Juventus faced off as well and as expected, Juventus won the match, but the goal scorers for Juventus were both substitutes and scored 3 minutes after they came on. The final score was ( 2-0). Atletico Madrid played against german team Bayern Leverkusen. It was a good game in which both teams had many opportunities to score. Atletico defeated Leverkusen ( 4-2). The last match of the round of 16 was Sevilla and Leicester City. Leicester city was the Dark horses of the Premier League last season and won their ticket into the Champions League. The game was tight, but at last, Sevilla beat Leicester City (2-1).
Given the outcomes of the recent games, it can be deduced that Bayern Munich and FC Barcelona have the greatest potential to make this a successful season for themselves. First of all, Bayern finally has a very strong team and has found chemistry within the squad that they previously lacked. They have not added any 1st team players, instead adding squad players to strengthen their depth.These new signings  do not damage the team chemistry at the moment and can actually help them progress as a team.
Yet who will be the epitome of success in this year's UEFA Champions League? The FC Barcelona cup run seems doomed, but many believe they can bring it back. If they are able to bring their 'A game' back, they are the most likely team to win Champion's League. FC Barcelona have made good quality signings to strengthen their squad even more such as Samuel Umtiti, a strong central defender from Olympic Lyon who has proven his worth and may very well be the future of Barcelona. They have also brought the likes of Valencia superstar Andres Gomes who is a creative and strong midfielder, and they have also brought back Denis Suarez from loan and he has made a great contribution to the squad.  Your writers believe they can definitely continue their form and make the final.
Bayern Munich is playing world class soccer at the moment and it seems that this year will be their year to make the final and win the title. This would be their 1st champions league title since 2013. Bayern Munich's cup runs in the past have always been cut short, but this year they might very well be able to make it to the final.