BCCHS Cheer Team Preparing for Spring Competitions
BCCHS's Cheer Team did an incredible job supporting our football team last semester and are now cheering our basketball team in the playoffs.  They not only cheer at football and basketball games, but also performing at pep rallies and other school events.  They are now preparing for the spring cheering competitions and we have been given a glimpse behind the scenes to this stage.
Diego Fuentes, Javier Lopez-Cuteño, and Daria Marari Alatorre are some of the cheer team members who were glad to share their thoughts on what it means to be on the BCCHS Cheer Team.
Fuentes's determination to be in cheer was seen at Birmingham as he was the first male captain to lead the team and also the first male to join cheer. Fuentes said, "I wanted to do something useful with my time and I wanted to stand out somehow while also making a change."
For Cuteño, being in cheer had become a life changing experience for him as he was able to show his colors. He shared with us that the idea of being in cheer stemmed from a school field trip to Birmingham and before that he said, "I hadn't really come out as being gay beyond this time in middle school."
Alatorre, in the other hand, was inspired by our cheer team themselves. As she watched, the cheerleaders looked like they were enjoying themselves during their performance and she wanted to be a part of it.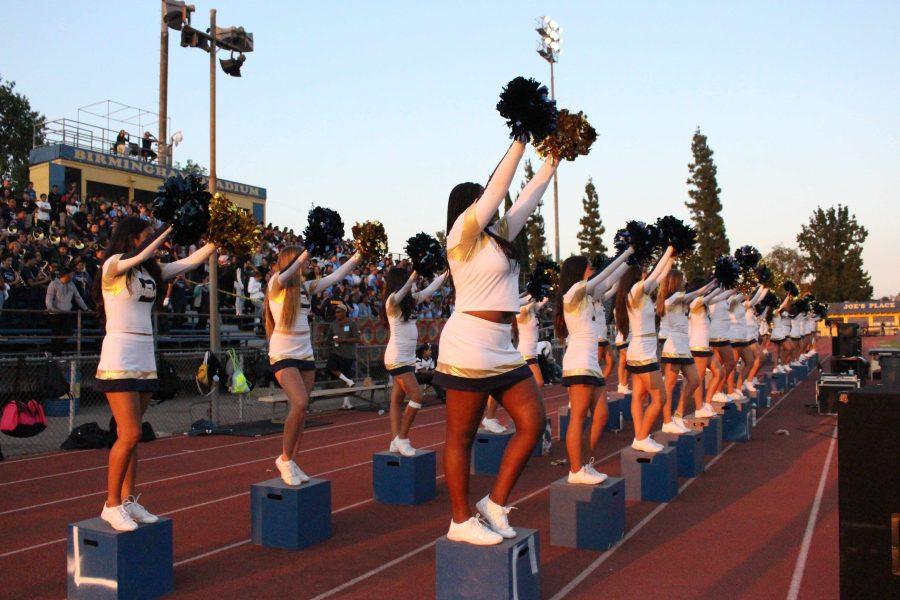 Being a part of a community or family can help a person's development, as it has with Fuentes. "My team has helped me become more outgoing and not let my fears conquer me. I have experienced companionship and brotherhood. We always look out for each other and when we have a problem, we try to make sure everyone says what they need so that we could resolve the conflict. I'm not just a teammate and I have learned to be more compassionate towards one another", commented Fuentes. 
He continued, "Ever since I joined Cheer, I feel as if I finally have the freedom to let others see who I really am deep down inside. I didn't care if people judged me because I was the only male on the Cheer Team who actually takes his place with the females. Every time I'm with my JV girls, they make me feel comfortable, loved, and supported–which to me, I'm really thankful for them all and it helps me experience myself with them." Fuentes's perseverance to be a part of cheer have given others motivation and inspiration to join. Now the team has numerous male cheerleaders.  
As for Alatorre, the cheer team helped her gain more confidence and assurance for themselves, since this team brings out the best out of each other. He explained that, beginning with Fuentes, "It made me have a feeling of leadership and to know that people look up to me and respect me not just as a captain, but as a friend also." Cuteño opened up further saying, "Cheer helped me find myself'."
Lastly, Alatorre added, "Being in cheer has helped me grow as an individual and because of that, I am not shy anymore. So I talk and meet a lot of new people, and it has helped me be more confident and it has made school really fun for me."
Mr. Saxon, the new head coach of cheer, has been supporting cheer for the past 15 years. He dedicated his life to cheer saying, "I have a passion and love for the sport." Participating in cheer for so long gave him the experience needed to prepare the next generation of champions. The BCCHS Cheer Team will be competing this upcoming March and they are ready.
We hope for the best for the 2016-2017 Birmingham Cheer Team. They were last year's champions at the SHARP National Championships in Las Vegas, and we know they can do it again. Go Patriots!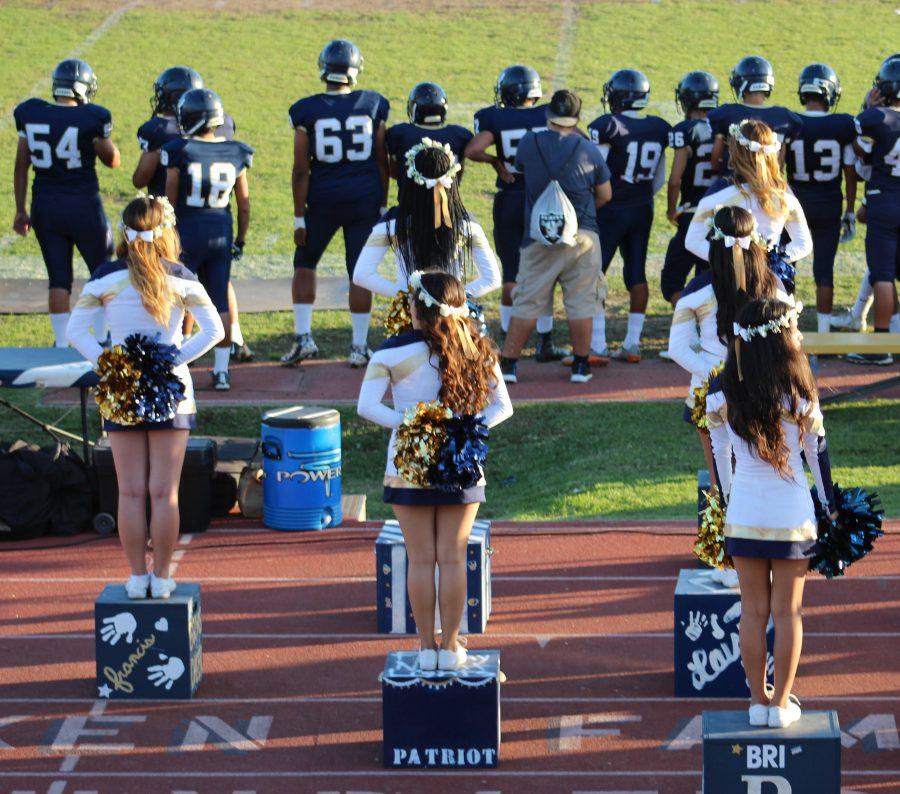 By Diego Fuentes