Creative Promposal Ideas 2k17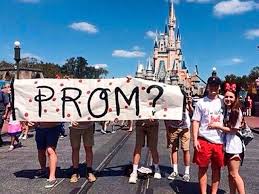 Seniors, one of the most anticipated events of the year is approaching, the 2017 Prom! With the prom being just around the corner, it's time to start thinking who you want to go with–whether it's your boyfriend, girlfriend or friend. Along with that, you also need to deliberate on how you will ask that special someone. There are so many creative ways that you can ask someone, whether it's with food or with a corny poster.
Food
Nowadays, many people prefer to ask their person with food. Not only is it a cheesy way, but it's also an enjoyable tactic that will convince your partner to go with you. Some of the most popular ways to ask someone to prom are with pizza and/or with Starbucks; these are basic, classic moves. However, there is a better way such as with donuts! At California Donuts (DTLA), one can ask to personalize the donuts into letters. They're not just regular donuts, they're a fun and thoughtful surprise.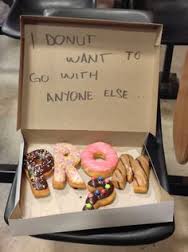 If you want to stick with food, then there is no better way than with wings! If you're a little skeptical about asking someone, then this is a great way to just wing it.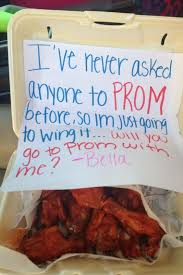 Another thoughtful and cute way to ask someone is with a fortune cookie. All you have to do is insert a fortune cookie into a microwave for 30 seconds. The heat from the microwave will soften the dough, making it easier for you to open up the cookie and take out the original fortune, and then insert your own.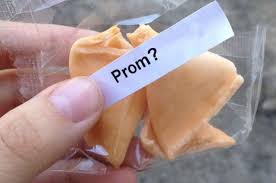 Sports
For the athletes who enjoy sports, there are so many great ways to ask that special person. Why not get some friends or teammates to help you out? No matter what sport you play, there are many clever ways to ask someone to the prom.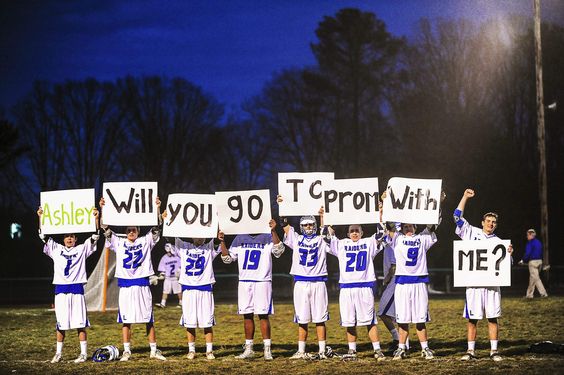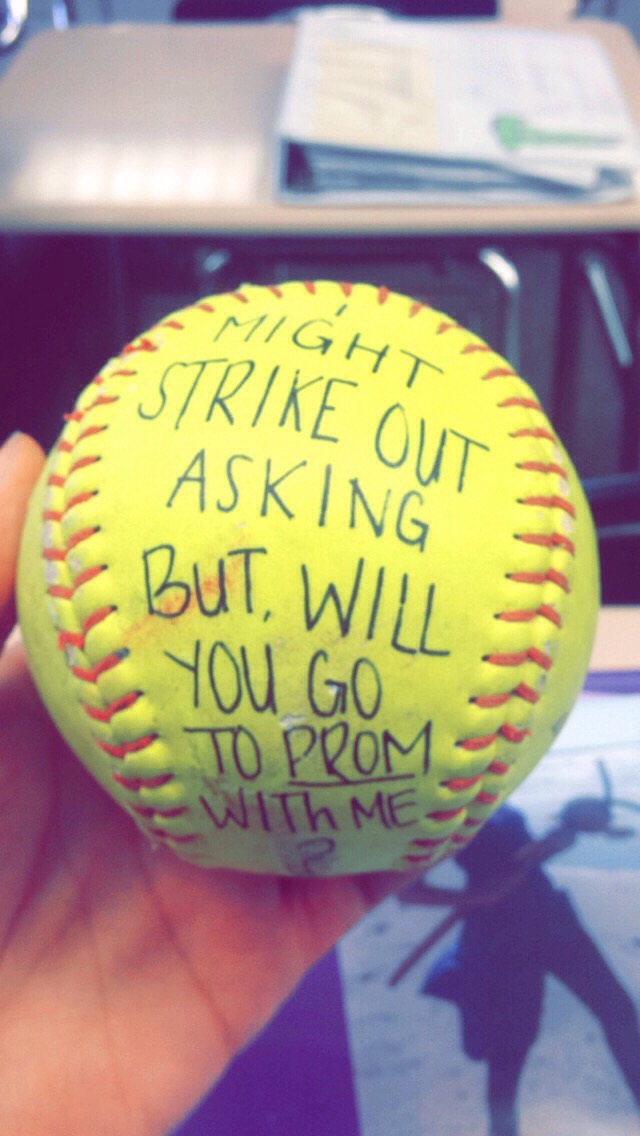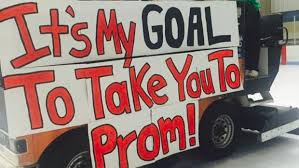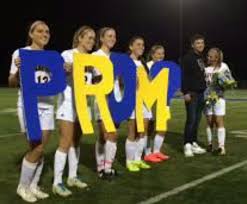 For the boys out there that have girls who enjoy wearing makeup, then this way will have her saying yes. A very big trend this year in the cosmetic industry has been highlight. A dewy, glowy look has been what most girls are going for in their makeup. Telling them they would be your highlight at prom is a clever way to get her to go with you.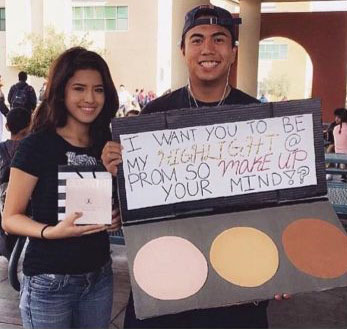 And last but not least, here is one of the most classic ideas: getting your girl a bouquet of flowers and simply asking them to be your prom date. To spice it up, you can write them a poem. That way, you can take time to put your promposal all together, and have her keep it.