BCCHS Football Beats La Salle and Agoura in Preseason Games
Our Varsity Football team fought hard for their first two victories of this 2017 season with wins over the La Salle Lancers 34-21 on Friday September 8 at home and over the Agoura High Chargers 36-27 on September 22 at Agoura. The La Salle contest was a great way to end our Patriots' last home game of the season and on our original grass football field that will now be upgraded for future seasons. Our Patriot football team didn't start out great as they started the season with two losses against very tough opponents, Harvard Westlake and Notre Dame on 8/25/17 and 9/1/17.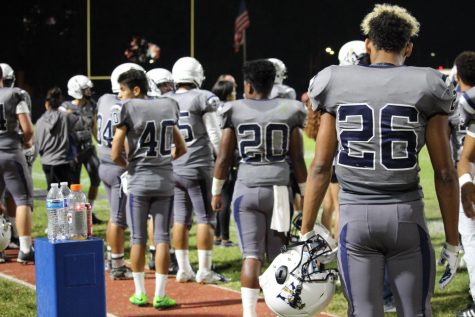 The first pre-season game was against the Harvard Westlake Wolverines on Friday, August 25, and it was a close game.  A few mistakes in the last quarter is what cost the Patriots the game. The final score was 33-28, an unbelievably close game but our players will just learn and improve. All Birminghamplayers said that they should have won the game and almost everyone agreed with them but you lose some games and you win some others.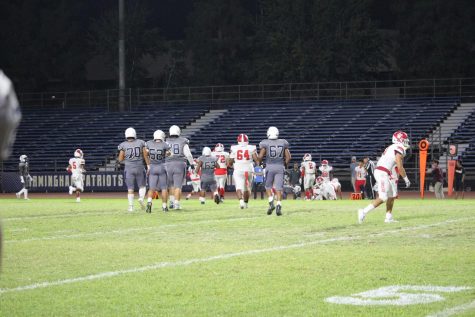 On Friday, September 1, Birmingham went against the Notre Dame Knights for their second pre-season game. Birmingham held their ground against the Knights going into the second half down 20-14. Birmingham fought until the very end but ultimately lost, as Notre Dame came out on top 34-14.
DE/TE Roger Gonzalez (12) was asked after the game about what the team needed to improve on and he said, "Mostly, in my opinion, our special teams needs some improvement. Defense failed to make the necessary plays. Also, our offense could use a tune-up, as we had too many turnovers. Think of football as a car engine, if one component of our game fails to perform, the failure of everything else is not far behind." When asked about the play calling, Gonzalez continued, "Like I said before, it was the team that failed to execute the plays with 100% determination. We'll bounce back from this, guaranteed. We're going into our game against La Salle with a chip on our shoulder, and everything to prove. Birmingham has always been known for having a well-oriented, fine-tuned football program and now it's up to us as a team, whether we want to live up to that name or not."
The game against the La Salle Lancers started out great for our Patriots as they scored the first two touchdowns and extra points within the first quarter and led 14-0. During halftime, both teams were tied 14-14, but our Patriots made sure they came back out of the locker room with a hit to win the game! In the third quarter, BCCHS scored two more touchdowns but missed a two point conversion, but at least they were now ahead by 13 points. In the fourth quarter, both teams scored a touchdown and an extra point but it wasn't enough for the Lancers to catch up to the Patriots.  Birmingham ended the game at 34-21 sending the Lancers back home with a L and a smiling face upon all Patriot football players and fans.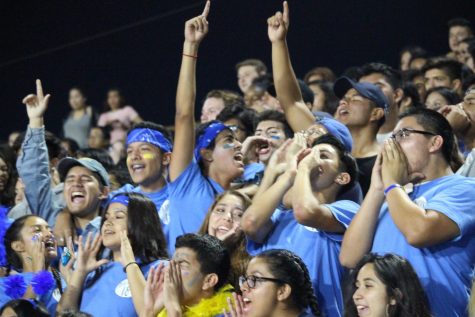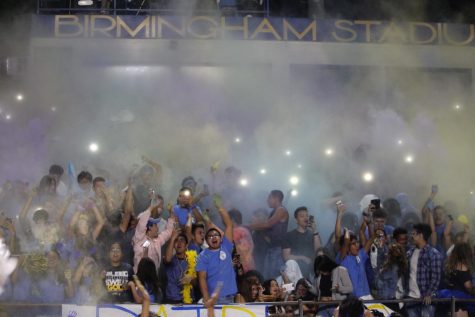 We had so many fans that came out to our only two home football games this season. Students showed their support by wearing class colors–Freshman/Purple, Sophomore/Green, Junior/Yellow, and Seniors/Blue, and other fans wore Birmingham Football gear or something Blue or Gold. At the game against the Lancers, blue and yellow colored powder was given out to the students to throw in the air–showing the other school, La Salle, what Birmingham school spirit is all about!