2017 Grease Pep Rally Electrifying
BCCHS has the one that you want. Birmingham's Grease-themed pep rally had everyone saying tell me more, tell me more. Want to know more? We'll tell you about it stud. This electrifying rally had everyone shaking off of their seats, and let our students to be the first to enjoy our new gym bleachers. Socials and Greasers were divided into the opposite sides of the gym and competed in various games. Birmingham students got to experience a great rally hosted by the amazing ASB class inside the main gym on October 27, 2017.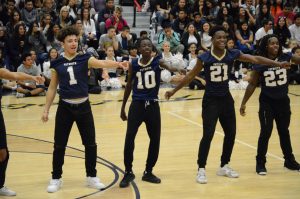 This rallies consisted of sophomores to be first to see the rally, followed by freshmen, seniors and lastly juniors. This rally planning started taking place a month before the actual date. It took ASB one month of hard work for decorations and assembling different classes and people to be there all together. Some of those classes were playpro and the people included teachers and students for things such as the homecoming court. This year's homecoming court included: Ever King and Daniel Alverado, the freshmen prince and princess; Arais Iera and Pedro Villalobos, the sophomore prince and princess; Macee King and William Boyd,  the junior prince and princess; and lastl,y Celest Sorrentino and Axel Menjivar, the senior Queen and King of Homecoming!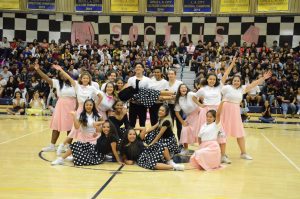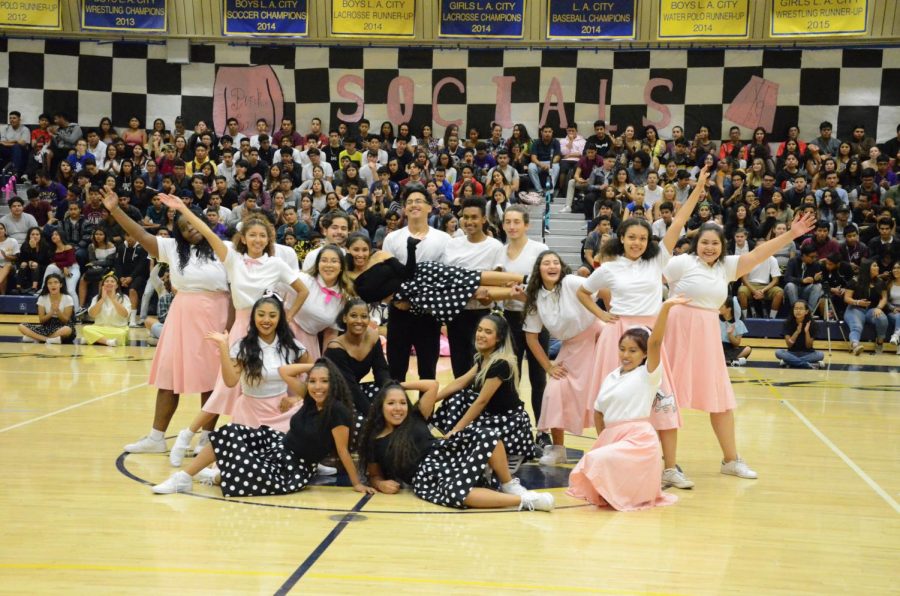 An obstacle ASB dealt with were the transitions between one showcase to another. You couldn't be too early or too late; everything had to be on time. For instance, after the Cheer Team gave their performance, a game had to be held in the same place they performed, so it was difficult to make every performance transition go smoothly.  Luckily, everything went perfect and according to plan. The performances were great and everyone was full of school spirit.
This pep rally was a lot of fun thanks to the amazing ASB class and ASB Adviser, Ms.Rubinger, and all the other participants such as:  staff, teachers, the BCCHS Marching Band, the BCCHS Football Team, the BCCHS Colorguard, the BCCHS Cheerleading Team, and many more.