Coco Conquers the U.S. Box Office
The new movie Coco that's produced by Pixar Animation Studios and released by Disney, came out on November 22, 2017, and is a remarkable, adventuresome, and loving film that you can't miss! Many directors and producers have worked hard and took their time on this movie. Making it perfect as possible for families to adore and never forget. It is said that it's similar to the movie The Book Of Life (released on October 17, 2014).
Although they both have the exact level of story but a different approach, The Book Of Life centers around three characters, Maria (voiced by Zoe Saldana), Manolo (Diego Luna) and Joaquin (Channing Tatum).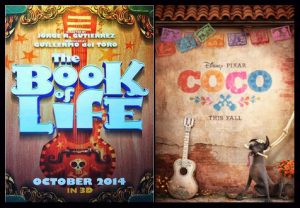 Manolo and Joaquin are both in love with Maria, but the real adventure begins when two deities decide to take bets on who will win over the lady's heart.
The Book of Life is just like Coco, extremely inspired by Mexico's national holiday, the Day of the Dead, and features the land of the dead into which the characters venture. But while The Book of Life focuses on a love story, Coco is about a young boy who inadvertently finds himself in the land of the dead, which leads him to explore the history of his family.
In this writer's point of view, Coco was an amazing movie, and I do prefer this movie over The Book Of Life. I will personally say that the movie Coco is a film you have to see, and you'll be sad if you miss it. I guarantee that you will love this movie.
Most all Disney films have a lesson or moral to teach and this one is no different–it's not entirely a lesson for you to get, it's meant for you to rethink your own life and change your ways for the better and others who care about you will be pleasantly surprised.