2017-2018 Women's Basketball Team Assemble A Bigger Season
"EAT, SLEEP, BALL, REPEAT." A motto familiar to our Birmingham Women's Basketball team. They had a great season last year, and are now preparing for a bigger and better year. The women of Birmingham have improved since we last saw them. Now they are ready to show off their winning skills.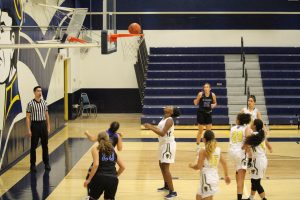 Head Coach Victor Koopongsakorn has trained these young women well, as we've seen with the performance they've shown. Margarita Garcia, senior and captain of the varsity team, has been playing for the BCCHS basketball team for 3 years. She believes the team has improved a lot this season over last year's team. Lucy Oliveros, who is JV captain, added she has played better from the previous season.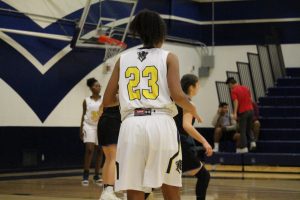 With that statement, how did the team strengthen themselves for the upcoming season? Garcia explained, "We do a lot of conditioning and practice as much as we can. We also try to commit to a day of team bonding so we can learn to trust each other as a team". The team practices bonding activities to mentally prepare themselves and to also have a break from conditioning. Coach Koopongsakorn agrees, adding that it ensures the players are healthy mentally as well.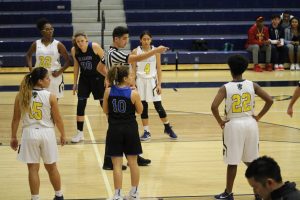 Last year, the team reached semifinals. Koopongsakorn stated that, "We came up a little short [last year], but it motivates them more". He reflected on his leadership as he expressed, "As a coach, I'm always learning myself. As other coaches teach our girls, I learn as well." Coach Halic of the BCCHS Men's Basketball Team, which won the LA City Championship last season, also helps train the girls. These players are truly in good hands.
Koopongsakorn also explained that becoming a better team doesn't always mean winning. Being able to take a step back and learn from previous mistakes helps these girls, not only on the court, but in life in general.
Education is a must and a priority, and that is why most of them are scholar athletes. As a coach, he is also a role model for these young women and he knows that having a supportive system is needed as well. Koopongsakorn is a father himself, and as one has that role, his tactics and measurements as a coach can reflect on that matter. Whether it's his weaknesses or strengths, Coach Koop (a nickname Patriots know him by) deals with the imperfections as a goal target to change rather than something to grieve about. That same goal is keeping our Birmingham girls on top of their game and is leading them to a better and stronger season.