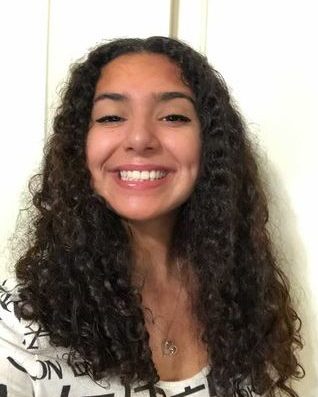 Jesyca Santacruz, nicknamed Jes and Jesy, is a 16-year-old junior at Birmingham Community Charter High School. She is the social butterfly of her group and enjoys meeting new people. Some of her hobbies include reading manga, watching anime, listening to music, and drawing. Her favorite show is Haikyuu and her favorite book is Carry On by Rainbow Rowell. 
Part of a family of eleven, you will never see her alone. Jesyca loves the company of others and enjoys going on spontaneous adventures with her friends and family. She hates being holed up in her room and would much rather be in larger open spaces like her living room. Every weekend, she spends her days doing homework, reading manga, watching anime, and spending time with her family or friends. 
When it comes to school, Jesyca is always on top of what needs to be done. True, she is a huge procrastinator, but she will never turn in an assignment late. She always tries to participate in class and speaks up for people who are too nervous to do so. Jesyca is a very defensive person; if she sees something is wrong, she will mention it. However, this can also be her downfall because she is very honest. She will always have the backs of people she cares about, even if they have lost connection. 
Although she is not completely sure as to what her future contains, Jesyca hopes to find something that makes her feel satisfied. She wants to put her talent of art into good use and hopes to pursue it. Yet she is also happy to try and find something new that she can work in. A great thing about Jesyca is that she is open to trying new things with an open mind. When it comes to her future, she is prepared for anything and everything to come.
Jesyca Santacruz, Student Life Editor
Jan 20, 2021

Attack on Titan: Final Season Released, Fans Excited

(Story)

Nov 17, 2020

Is TikTok Officially Banned in the U.S.?

(Story)

Oct 04, 2020

The Spread and Reasons for Cancel Culture

(Story)