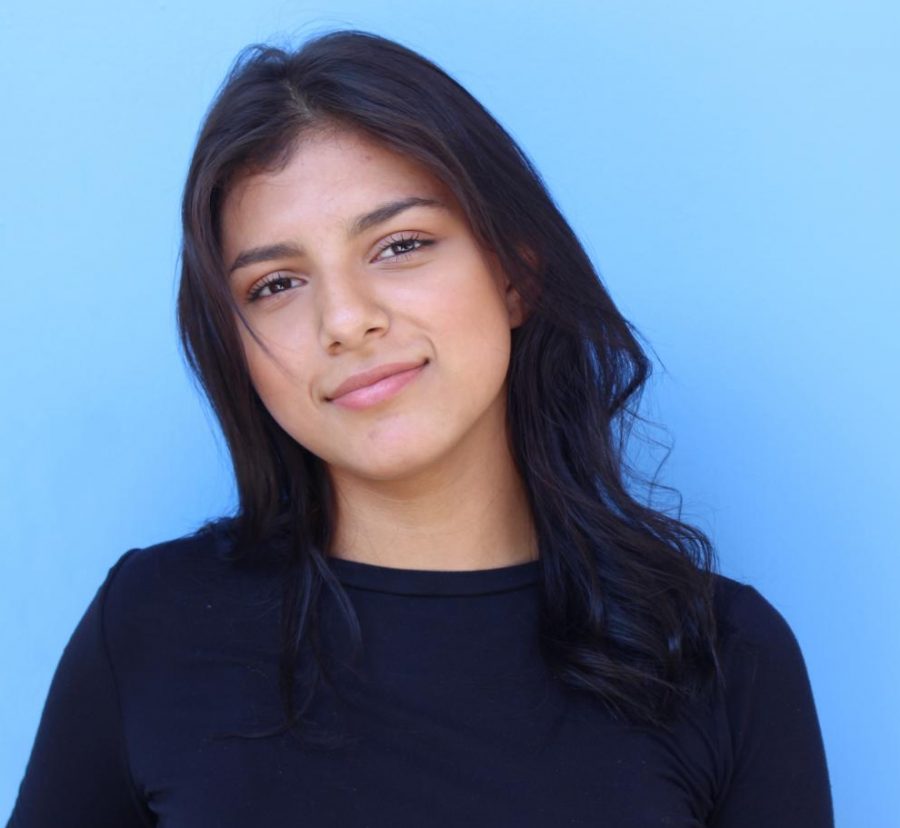 Kaflin Giron is an 18 year old student at Birmingham Community Charter High School and a MASH member. She wants to become an obstetrician, and will be attending community college right after high school. Kaflin's plan is to transfer to UCSD after two years in community college and work in the medical field. This year, Kaflin wants to be more involved in school activities, and have a great year overall that's full of joy and positivity. One of her biggest goals is to pass all her classes with Bs and As, and as well as not procrastinate. Kaflin decided to join journalism because she wanted to try something new and not only get better at writing, but also at telling stories.
Kaflin enjoys spending time with her family and friends. She thinks that spending quality time is very important nowadays. Trying to actually have a conversation with someone (and not texting all the time) is also important. During the week-ends she volunteers at the animal shelter for 6 hour shifts. Kaflin took advantage of the opportunity, because it boosts up her GPA and it also teaches her a lot about pets and how to properly take care of them.  Taking care of animals is something she really enjoys, especially since she has two dogs at home. This shows that she has a love for dogs. She loves to eat Guatemalan food and Buffalo wings with her friends and family.
Kaflin has a little sister and lives with both of her parents. She was born in Guatemala and came here when she was 10 years old. She speaks fluent Spanish because 90% of her family is Hispanic. Unfortunately more than half of her family lives back in her country and she doesn't get to see them at all. Kaflin is a very serious person and doesn't like to socialize as much as she should. She's very much to herself because she's been taught that way and been like that since she was a little girl.
Kaflin Giron , Staff Writer
Jan 30, 2019

Instagram Still Popular Around the World

(Story)

Jan 15, 2019

Is Birmingham Haunted? A Brief History of BCCHS

(Story)