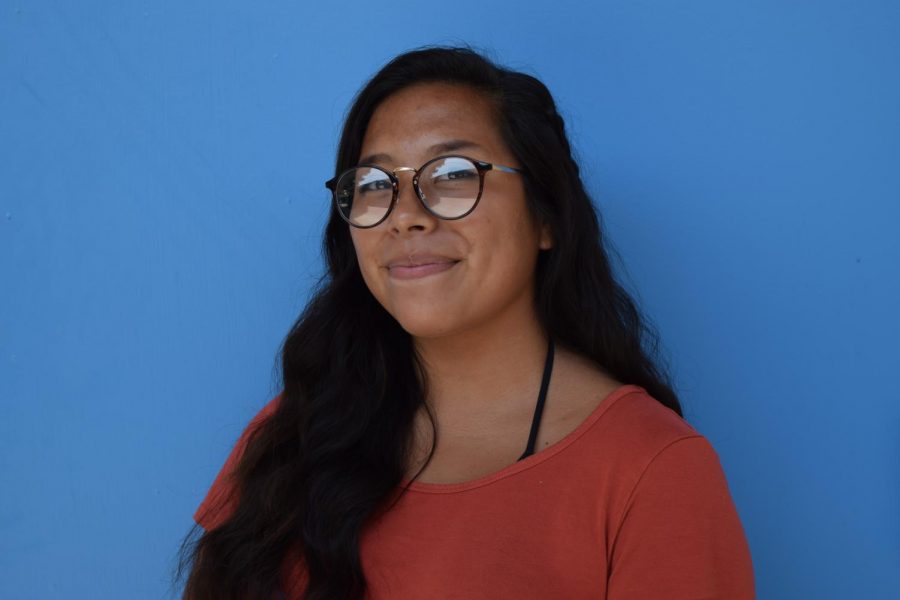 Melanie Gramajo is a 16 year old junior attending Birmingham Community Charter High School. Her nationality is Guatemalan. She adores socializing, writing, and photography. Melanie's favorite type of music to listen to is 60's, 70's, and 80's music... anything from Aretha Franklin and the Beatles to Billy Joel. She intends to go to four year college and follow her aspirations in becoming a nurse or teacher.
She believes in growing by experience. Her favorite sports include track and field and baseball. She also enjoys competing on Birmingham's varsity track and field team, specializing in the pole-vault event. She roots for the San Francisco Giants because they're her favorite baseball team. The main objective in her life is being happy on her own terms. She's also an English enthusiast with a philosophical perspective. Melanie is an open, observant ,and fun person. She loves watching classic films like
The Goonies,
My Girl
, and
The Breakfast Club
. Her favorite Netflix series is
Freaks and Geeks
.
She has a family of five, with three brothers and two parents. Her youngest brother lives with Melanie and her parents. Both of her parents are Guatemalan. Her two older brothers live in Guatemala and currently have a family of their own . She enjoys spending her Saturdays watching TV series with her parents. A fun activity she does with her family is going to the park or going out to eat and conversing.  Her family's favorite food is korean bbq. She's also a proud mother to her two cats and a turtle. Overall, she loves to live, love, and express herself!
Melanie Gramajo, Staff Writer
Jan 11, 2019

The Internet Puts the Spotlight on Animal Abuse

(Story)

Dec 14, 2018

High School Stereotypes VS. the Reality of High School

(Story)

Nov 29, 2018

In Memory of Mac Miller

(Story)

Oct 05, 2018

To All the Boys I've Loved Before–Now on Netflix!

(Story)