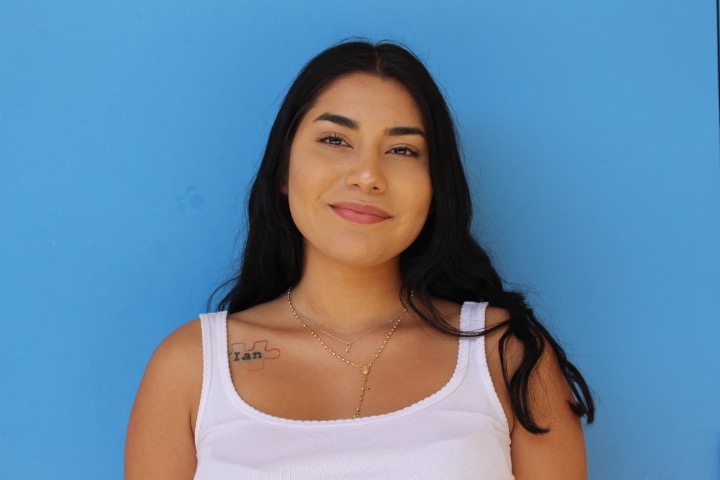 Melissa Vasquez is a 17 year old Aquarius at BCCHS and is in her junior year. She sometimes gets mistaken for someone mean, but she is the complete opposite! Melissa is the most nicest, sociable and trustworthy person you'll ever meet. Her hobbies are listening to music, baking, socializing and binge-watching while eating some XXXtra Hot Cheetos (her favorite chips)! Melissa loves sleeping but not as much as she loves her family and friends. She has two older sisters who are her best friends and two older brothers and one younger brother who are her personal comedians.
Her pet peeves are when people chew like cows and when people are rude.  Her two favorite colors are pink & white. You'll always catch her either smiling, laughing or defending the people she cares about! Fun fact: Melissa has a tattoo under her right collar bone. It is a colorful puzzle piece with the name Ian inside dedicated to her nephew who has autism.
When Melissa graduates from high school, she hopes to attend Stanbridge University to become an Occupational Therapy Assistant. She always has had a thing for helping out others--especially children. In the Occupational Therapy Assistant program, she will learn the foundational skills to help people with physical or mental limitations live fuller, more meaningful, and more independent lives. Melissa really hopes and prays to become very successful in life because when she has her own family some day, she wants to give them everything they need with no worries. She's nervous for the future, but she knows that good things are coming her way.
Melissa Vasquez, Staff Writer