BTS Drops New Album "Map Of Soul: 7"
History has been made when BTS released their new comeback Map of Soul: 7 on Febuary 21, 2020. It's another album that many fans have been anticipating for a long time.  If you don't know BTS, I can catch you up!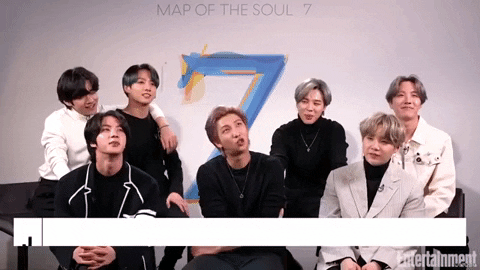 BTS, also known as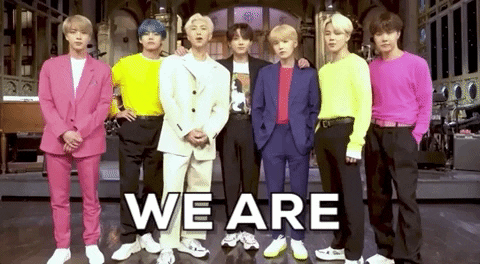 Bangtan Boys, is an acronym for the Korean expression "Bangtan Sonyeondan," meaning 'Bulletproof Boy Scouts' in English. In July 2017, they announced they'd also be known as Beyond the Scene as part of their new identity. The group consists of seven members: Kim Seokjin, Min Yoongi, Jung Hoseok, Kim Namjoon, Park Jimin, Kim Taehyung, and Jeon Jungkook. The group was formed in the company of Bighit Entertainment from 2010 to 2011 and then made its debut in 2012.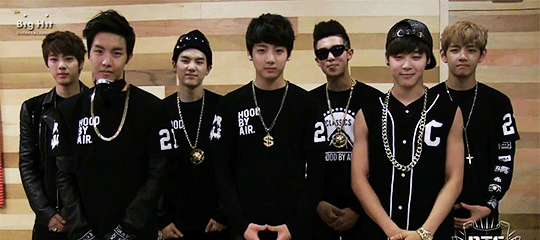 Alongside the team, 'Army' is the name of BTS fans. It's also an acronym for Adorable Representative MC for Youth. Although the fan base started off small, as it grew, more fans started to spread hate against one another. Most Army fans love BTS in peace and they're very charitable, sweet, and dedicated. The toxic fans are just very loud.
 Their 17th studio album is called Map Of the Soul: 7. It was revealed that the Map of the Soul series contains an honest and heartfelt story of BTS and their journey on discovering their true selves, but Map of the Soul: 7" looks back on their past seven years of BTS–since their debut as seven members of one team.
Although the journey wasn't smooth to the top, they know now that the scars that were left by those hardships are part of their real selves. The album consists of a popular digital bonus track – "On," featuring Sia and  19 all-new BTS tracks. Alongside with previously released smash-hits "Boy With Luv," featuring Halsey, and "Black Swan."
The entire album is filled with BTS's true message, which is to love each other and to love ourselves. Even though they also talked about this in their previous album, they now also speak about loving themselves.  They appreciate how far they've come and how far their bond with their fans has come too. They stayed in their kpop roots and it's nice to see that they didn't sink into the pressure of the world for them to release English music to be recognized by western industries. They speak about their struggles, how much they've grown, and what they had to endure to get there. 
Even though they speak in a different language, music is the ability to move people. Music is a language itself; just because it's in a different language doesn't mean you can't enjoy it. There are artists who make you feel like no other artist can, and BTS is that artist for me. Their songs, stories, choreographies, speeches, and so on, have meant so much to me. They gave many fans hope and taught each us how to love ourselves. The genre is not everyone's cup of tea, but remembering to keep an open mind, different genres can make people happy and you should let them be happy.