Little Nightmares 2: A Chillingly Beautiful Video Game Sequel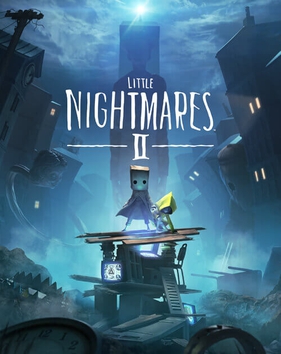 Little Nightmares 2 is a suspenseful adventure game just like the first game, Little Nightmares. This time you play as the character, Mono. He is a little boy with a bag on his head, and although he may lack colorful notions like Six and her yellow raincoat, he does have some flair with his clothes.
Mono is a young boy who is trapped in a world that has been distorted by a mysterious transmission from a distant signal tower. He sets out to discover the dark secrets of the signal tower.  Along the way, we meet a new character who we find out later is Six from the previous game. The journey will not be easy as Mono and Six will face an array of new threats from the terrible residents of the world.
Just like the first game, it's a puzzle-platformer adventure game. The player takes control of Mono, who is accompanied by Six. Mono is not limited in his actions–just like Six in the previous game. Mono has some abilities that include picking up objects and weapons. It allows him to fight back against his enemies and clear the way forward. In this gameplay, we can call out to Six to help us out or grab her hand which can be quite adorable. Later in the game, we discover that Mono has more unique abilities.
It's such a gorgeous but yet chilling game. It compliments the first game in the series so well. It may be a horror game, but it's so artistically beautiful and it has many gorgeous scenes with amazing detail.
I do love this game. The entire team did an amazing job capturing so much from the original game. It's best to play the game with headphones so you get the full experience and to listen to the amazing sound design. It's a phenomenal game and the lore behind it is extremely deep and so well-crafted.
The team did a good job establishing so many expectations and then letting them crash down around the player at just the right moments. You can watch people play the game or try it out for yourself. It's available on PLAYSTATION®4, XBOX ONE, NINTENDO SWITCH™, and PC.