Ariana Grande Will Be Joining The Voice for Season 21
To the great surprise of her many fans, Ariana Grande posted on her social media on March 30, 2021, that she will be one of the upcoming judges on NBC's hit show, The Voice.
The Voice is an American singing competition television series that's featured on NBC. The series includes a panel of four coaches who critique the performing artists and guide and coach their teams throughout the season. It was announced last month that Ariana Grande will take Nick Jonas's chair in the show's upcoming 21st season. Many fans of the show and Ariana Grande fans are eager and excited to welcome her to The Voice family.
It's not just Ariana Grande's fans that are excited for her to join, but the judges as well. Many fans of the show are also eager and excited to welcome her to The Voice family.
John Legend tweeted, "So excited to welcome Ariana to our Voice family!!"  Kelly Clarkson shared with ET how excited she was to coach alongside another female performer. She said, "I love having another female (on the panel). I've done it with all the guys, and it's cool…but I like having the female energy to kind of bounce off of. I'm a girl's girl. I have a lot of girlfriends, so I'm welcoming of that."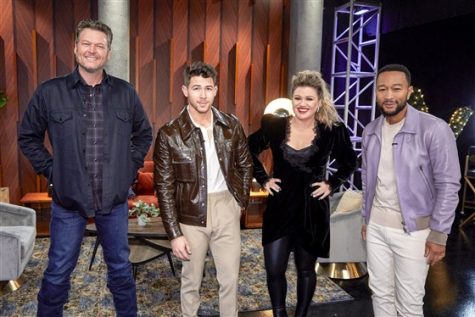 Ariana Grande is one of my favorite artists and it's exciting to see her join The Voice. We learned that she is a true fan of "The Voice" and she will add a lot of impact to whomever she coaches. There is no word yet on the exact date set for Season 21. For now, we can all watch the battle rounds from season 20 with the current coaches.