Shawn Mendes Latest Album and Tour Now Set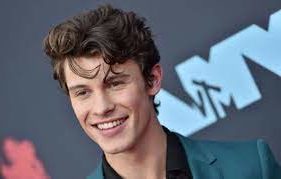 Shawn Mendes is a great artist. While he has come out with many great songs that have hit the top charts, his biggest song was "Stitches" which streamed over a billion times. He has released four albums and his third album was the most streamed,  Shawn Mendes, the Album, which topped the charts for weeks.
He had many nominations for that album, including a Grammy nomination. He has approximately 46.8 million listeners each month. Shawn has been an artist that many people can't forget and his musical career has greatly changed the music industry.
He has also done many duets with different artists including "Monster" with Justin Bieber, "I Know What You Did Last Summer," and "Senorita" with Camila Cabello and others. Shawn has also started singing in Spanish, for example, in the song "Kesi" with Camilo Echeverry, he had a very good Spanish part in which he sang in Spanish.
He recently released a song, "Summer Of Love," featuring Tainy. Mendes, on his 23rd birthday, teased the song at his birthday party. A week later, the song was released. It is a fantastic song and he filmed his entire music video in Spain. All his friends were in the video having a blast. It was such a great song about how he spent his amazing summer this year after being in such a horrible pandemic with so many tragedies. He performed it live first on the 2021 VMA Awards and it was a spectacular performance.
Mendes's voice has changed dramatically yet still has the same tone to it. He is now able to hit notes that he wasn't able to do years ago. Mendes has finally found his truest self and he is happier than ever. From his latest album Wonder, you can truly see the huge change in his voice. The album was about him finally being able to be completely himself with no setbacks from that.
He also just posted about his tour, announcing on his Instagram stating that the Wonder tour is coming. Everyone is very excited for him to join his fans since he has not done a concert in over two years.
Mendes has just released the tour dates for the Wonder Tour. This will be a world tour so he'll be all over the globe for the next year. He is not going to be here in Los Angeles until September of 2022. There will obviously be rules due to Covid-19 to keep us all safe.