Lakers Fully Vaccinated as 2021-22 Season Begins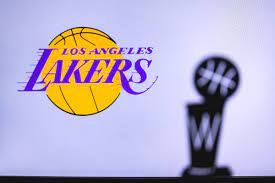 As Covid-19 infections begin to rise, it is important to take care of the people around us and take care of the people who inspire us the most.
In this case, many athletes have been getting tested for Covid-19 every week to make sure that they are negative so that they could continue to safely play or finish their season.
For the 2021-2022 start of the season, the Los Angeles Lakers will be 100% vaccinated. This will help the players to start and finish their season without long quarantine delays. Most of the players were skeptical about the vaccine at first, but they know that, at the end of the day, it will allow them to continue to play without delay or interruption.
"I think everyone has their own choice, to do what they feel is right for themselves and their family and things in that nature," said LeBron James in a recent interview. James continues to keep a positive mindset about the vaccine mandates. He also explained how he only speaks for himself and cannot speak for anyone else on his team.
To make the vaccine possible for these players, the Lakers organization teamed up with UCLA Health. Lakers General Manager Rob Pelinka is very grateful to have this partnership with UCLA so that all of his players can remain safe without interruptions.