FREE TAP Cards for all Birmingham Students
Are you taking the bus as a way of transportation to get to school or other places? Then here is your chance to save a lot of money. All Birmingham students qualify to get TAP cards for no cost, meaning it will be free to ALL students. This will allow students to get access to school quickly and save lots of money.
Parents do not need to be present for their child to receive a TAP card, as there are no fees associated with this Birmingham benefit.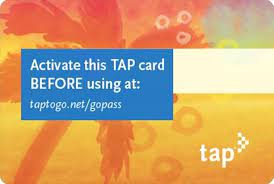 TAP cards started to be distributed on November 10, 2021, at lunch in the quad, and applications are not needed to get your card.
TAP cards will be valid 24/7 through June 2023. They will be distributed until the end of the semester. This is because Metro began charging for bus rides starting on January 10, 2022.
 If you haven't received it by then, you still have the chance to get it. TAP card distribution will continue during the first week of the Spring Semester Tuesday, January 11 through Friday, January 14, during lunch in the BCCHS Quad.
So go get your TAP card before it's too late!