The End of Mask Mandates in Schools in Los Angeles County
Masks have been part of our everyday life for almost two years now. They have grown to be a part of our society in order to protect us against illness and death caused by Covid-19.
After almost a two-year fight against Covid-19, the mask mandates are now being lifted. Los Angeles County has lifted both the outdoor mask mandate and the indoor mask mandate. This means that people will no longer have to wear their masks in public. However, proof of vaccination will be still be required in some places.
This is quite a huge step for the county of Los Angeles because of how many Covid-19 spikes there have been in our county throughout this pandemic. Yet after the huge decline in cases, the county has made the decision to lift the mask mandates.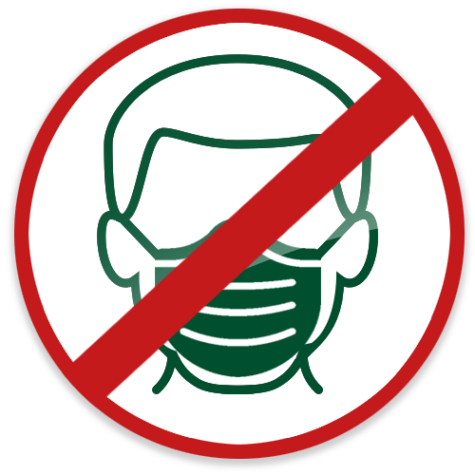 This means that you no longer have to wear a mask in stadiums, malls, restaurants, and many other locations. Certain places do still recommend wearing a mask indoors, but as of now, many places do not require them.
Recently, even schools have removed the mask mandate. As of March 23, 2022, emails were sent out that our school, Birmingham Community Charter High School, no longer requires masks to be worn, but it is still recommended (by the L.A. County Health Dept.) to wear them.
LAUSD, one of the biggest school districts in the nation, has also lifted the mask mandate. Even though the masks are no longer required, many people still choose to wear them. This is a personal choice and everyone should be allowed to do as they please. Some students are being protective of vulnerable loved ones at home.
Many people have different opinions about this mandate being lifted. For example, some people are happy that they can finally breathe without having a barrier.
Yet many people also feel unsafe being around unmasked people. Everyone should be allowed to have their own opinion on this decision, especially since this mandate is being completely lifted after two, painful years of infections, hospitalizations, and death.
I think this is a huge step toward finally going back to normal, especially after all the county of Los Angeles and the country as a whole have gone through these past two years.
Hopefully, this will not be the reason for another huge Covid-19 spike, because at the end of the day, keeping people healthy is what matters.