Riri And Her Baby with A$AP
Rihanna and Asap Rocky had been caught seeing each other during the pandemic of 2020. Although they claimed to be friends, a lot of fans had questions, and the couple instantly became fan favorites.
During the summer of 2020, the couple finally made it official that they were together. Rhianna is 34 years old and Asap is 33, and they are both expecting their first child together.
The couple had presented the pregnancy in a photograph that was taken in New York. She wore a jacket that was slightly open that reveals her baby bump. The photograph was taken in Harlem, in New York City where Asap grew up.
Rihanna herself has not posted any baby bump pictures on her social media, but after the photo shoot, the company posted them on their social media platforms. The photo of Rihanna and Asap shot in Harlem went viral after it was posted by the company.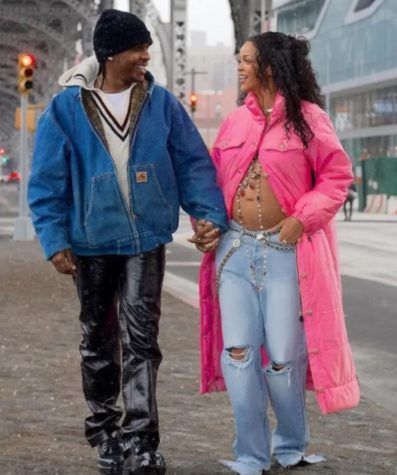 Rihanna's due date has yet to be announced, but it is not long until the baby arrives. The gender of the baby is as well yet to be announced, but fans believe it is a girl due to the pink jacket she wore in the New York photoshoot revealing her baby bump. The couple has maintained a lot of privacy with this pregnancy and has not let a lot of information out, which means we probably won't get a reveal of the baby either just yet.
So far the couple seems to be enjoying the pregnancy and seem to be excited. As he said in an interview, Asap stated that he "loved the journey" that he was going through with Rihanna being pregnant. Asap has made it clear that he is happy and excited with this process. Rihanna herself stated in an interview that she is " enjoying it".
This tells us how much Rihanna is enjoying every moment of her pregnancy. Rihanna and Asap are both looking forward to having this baby together.