Will Smith and Chris Rock Drama at the 2022 Academy Awards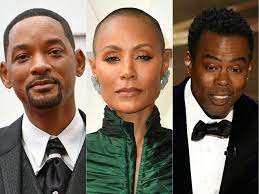 We all know that the Oscars is a very important night when we see our favorite actors and actresses come out to the red carpet with fabulous and luxurious gowns and suits customized for them and win trophies from the academy.
But this year's Oscars was a night to be remembered in all Oscars history.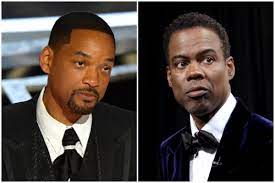 March 27th at the Oscars Academy Award, Will Smith slapped Chris Rock after Rock made an open joke about Smith's wife, Jada Pinkett Smith while presenting the award for best documentary. Chris Rock said, "Jada I love you, G.I. Jane 2, can't wait to see it." The audience was laughing at the comedian about the joke and even Will Smith was laughing for a bit but after seeing his wife's facial expression he went up and slapped Chris Rock in front of the audience and for millions of viewers watching. People were shocked and at first, people thought that this was scripted, or maybe Chris didn't know that Jada suffered from alopecia which is hair loss that can be caused by an autoimmune response. However, Jada has openly talked about her condition so I think Chris knew about her condition.
People also went to Twitter to see if this was true or scripted but after continuing watching the Oscars we see Smith going back to his chair screaming at Chris Rock to keep his wife's name out of his mouth twice. This made more people on their toes from the drama. Security told Will to leave but Smith told them he will stay and would not leave. After the slap Chris Rock was shocked and he tried to play it cool and kept calm during the show.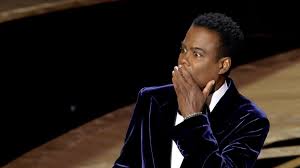 On social media, people were commenting that this should have been resolved after the show and not in front of millions of people watching. They also commented that the way Will responded was not cool and was rather disrespectful.
They also had these reactions because it was a special day for him and his fans as he won an Oscar for best actor for his role as Richard Williams in King Richard and now he could now lose the award.
Since the event, many memes (which are in fact hilarious) have been created about the drama. TikTok videos appeared of people mimicking Will Smith slapping Chris Rock. Even the Oscars Academy tweeted out that the Academy does not condone violence of any form.
After this show went down, Will Smith decided to resign from the Academy of Motion Pictures Arts & Science, which is the Oscars awarding body, after the rumors of the Oscars suspending or expelling Smith from ever going to the Oscars or winning ever again. Will Smith also made a statement on his Instagram and apologized to Chris Rock and to his fans for his behavior which was immature and should have not been condoned in that matter. He also later apologized to the Oscars Academy and he said he would accept any punishment they administer.
Chris Rock has not made an open statement about the occurrence of the slap at the Oscars, but at his show in New York just last week, people asked him how he feels about what happened at the Oscars. All he said was he is processing everything at this moment and he will not speak about the situation and will speak about it when he is ready to talk about it.