Senior Info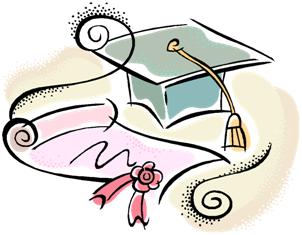 Senior Patriots!!
Your senior year is already stressful and there are always things to remember so the year goes as smoothly as possible. Important days and information to keep in mind include:
Career! Stop by Ms. Zook's office for the options of obtaining a full time job or part time job. Also any possible career options that will help pave way for your future. Know what you are majoring in by knowing what career you want.

There will be a career fair on March 2nd

Keep college in mind! For all college related news and information visit our College Corner https://bcchspatriotpost.com/728/student-life/college-corner
Buy your yearbook. Make your order at the student store or jostens.com

Payments are possible; no need to pay everything up front!
Prom! Ticket Sales for prom will be from April 20th- May 7th. You will be able to buy them for $90 at the student store. Appeals need to be made by March 2nd if you have had 10 or more absences during fall semester. Prom will be on May 9th at 8:00 pm
Finals! Seniors have to take finals too, but they will be taken from May 18-22.  Remember to study hard so all you pass all your classes. They  are just as important as any other tests you've had in the past.
Senior Picnic. Will last from 9:00 am to 3:00 pm. It will be held at Magic Mountain May 27th
Graduation! Will be held on May 29th in the stadium at 6:30. If you are absent more than 10 times Spring Semester, an appeal will need to be made by May 13th if you want to walk across the stage. Arrive 45 minutes before the graduation. Rehearsal is on May 28th.
Cap and Gown order days are March 10, 11, 12, 13. They will be distributed after graduation rehearsals in the SLC offices

A $50.00 deposit is required if you re ordering a package that costs more than $50
The basic package costs $50, includes cap, gown, tassel unit, stole and senior dues
other packages are available. You can also order at any time online at at jostens.com
Grad Night! It will be at Disneyland. All seniors attending must meet at school on May 30th by 2:00 pm for departure. Tickets are already on sale at the parent center:

$110 until Mar. 31st
$120 until May 31st