Chicago Musical a Challenge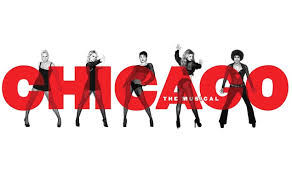 Maya Wilson, Co-Arts and Entertainment Editor
March 15, 2018
After the BCCHS Theater Play Production class went to New York recently, they began planning their Spring Musical Production.
Play Pro then had a meeting about which theater musical they would decide to do for the annual spring play. The options were Peter Pan or Chicago. Those were the options decided upon after the Play Production class went to New York City, and after seeing the three shows Avenue Q, Chicago, and Wicked. Then, after practicing
 the first dance from Chicago called "All That Jazz," the students decided to do Chicago.
To get into a musical play like Chicago, students here at BCCHS needed to go to dance workshops and singing workshops. These workshops are to help the students who needed rehearsals for their auditions and wanted to be a part of the musical. To be in the Chicago musical, the auditions had to run late but, if the student got in, then they had their part in the play and now they had to be very dedicated for a long time. Rehearsals keep the students practicing very late. Students practice over and over again learning their lines, and learning the dances in the play. In Chicago there are a lot of dance routines and singing, so it's very important for whoever tries out for this Spring play that they make sure that they have time in their schedule to dedicate themselves to this play.
This story takes place in the 1920s during the mid Jazz era in which the ladies wore flapper dresses.  This story is about a reporter who reported on the criminals who did their crimes, but mostly about the women who committed a crime in killing their husbands. The story of Chicago is set in the 1920s at a Nightclub sensation Velma (Catherine Zeta-Jones) murders her philandering husband, and Chicago's slickest lawyer, Billy Flynn (Richard Gere), is set to defend her. But when Roxie (Renée Zellweger) also winds up in prison, Billy takes on her case as well — turning her into a media circus of headlines. Neither woman will be outdone in their fight against each other and the public for fame and celebrity.
For this year's spring play, the students chose to do a more mature musical that high school students
would enjoy, and, in the students eyes, they think that the students of BCCHS and parents would enjoy this show.