2018 Has Been Another Year of Horrific Gun Violence
Despite murder and crime rates having generally declined in the last couple of decades, almost no state in this country is immune to gun violence.
In 2018, there were over 300 mass shootings in the United States. This includes the school shooting at a high school in Parkland, Florida which killed 17 students and staff members; another school shooting in Santa Fe, Texas that resulted in 10 deaths; the shooting at a synagogue in Pittsburgh, Pennsylvania that killed 11 individuals; and the shooting at Borderline Bar & Grill in Thousand Oaks, California which resulted in the deaths of 13 people. As shocking as mass shootings are, they are only responsible for a small portion of all gun deaths. Statistics from 2016 show that 39,000 people died of gun-related injuries. Mass shootings represent less than 2 percent of all gun deaths in the U.S. that year – 456 of nearly 39,000 overall gun deaths. Meanwhile, more than 14,000 of the gun deaths that year were homicides, and almost 23,000 – the great majority – were suicides.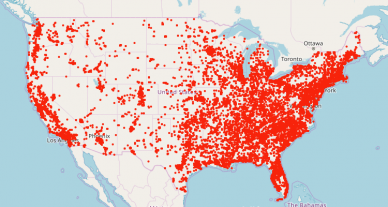 Studies have linked stricter gun laws to fewer gun deaths. However, the U.S. has the weakest gun laws in the developed world. One reason for this is that in the U.S., background checks aren't always a requirement, as the current federal law is full of loopholes and poor enforcement. On the other hand, in other developed countries, a rigorous application process and background check are the minimum requirements to own a gun. In addition, America has a TON of registered and unregistered guns with a 2017 estimate of 120.5 guns per 100 people, meaning that there are more firearms than people. These factors mean that its quite easy for anyone, despite their past history, to get their hands on a weapon. 
Despite little action being done this year, all of this information has not gone unnoticed. In 2018, we have seen a loud cry against these senseless acts of violence.
In March, the student-led demonstration March For Our Lives took place in Washington, D.C., and was organized after the school shooting in Parkland, Florida. This rally urged for universal background checks on all gun purchases, and for the federal age of gun ownership and possession to be raised to 21. It also advocated the closing of the gun show loophole, the restoration of the 1994 Federal Assault Weapons Ban, and a ban on the sale of high-capacity magazines and bump stocks in the United States. It brought between 1.2 and 2 million protestors from across America and the world. It was one of the largest protests in American history.
Also, local and state lawmakers are not waiting for the federal government to take action on guns, with many states signing stronger gun laws. For example, Governor Jay Inslee of Washington signed a bill in March that makes it illegal to sell or manufacture bump stocks effective July 2019. In addition, the (then) Governor of Connecticut, Dannel P. Malloy, signed a bill saying in May that bans bump stocks and other firearm enhancements, and on the subject he stated: "There is no reason why anyone needs to own a device that can fire 90 bullets every 10 seconds but for the mass killing of people." 
With continued anger against gun violence increasing in the United States during the last two years, it's expected to continue into the years to come. However, we can only hope that anger will turn into action sooner than later.