America's Opioid Epidemic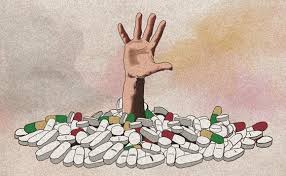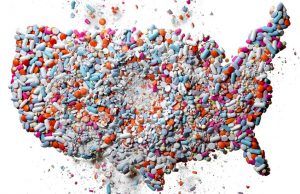 We are in the midst of the deadliest drug-overdose epidemic in our nation's history. In 2017, more than 70,000 people in the United States died from drug overdoses alone, with two-thirds of those deaths being related to opioids. In addition to that, 1.7 million Americans were reported to be suffering from substance-use disorders related to prescription opioids.
What exactly is an opioid? It's a drug that binds to opioid receptors on cells in the brain and throughout the body. Many of these cells control a persons digestion, pain and other functions. Our bodies already contain opioid chemicals, which relieve pain and help our body to feel good during strenuous activities such as heavy lifting and hard exercise. When opioid drugs attach to cells, they dull our bodies' reaction to pain, which is why they can be so useful when recovering from a serious surgery or injury. However, the opioid's effectiveness at treating pain is also what makes them dangerous. With low doses, they mostly make you sleepy. Yet with high doses, they can slow your breathing and heart beat, which can lead to death. The feelings of pleasure and euphoria that are experienced with these prescriptions can lead to addiction. With opioids containing a broad range of medicines, one that has received a lot of focus from law enforcement and the media has been heroin. You can't get prescribed heroin from a licensed doctor because it enters the brain and body all at once and causes a swift but extreme high. Heroin is a cheaper, pain-relieving alternative to other opioids and tends to be used by addicts because you get it from the street.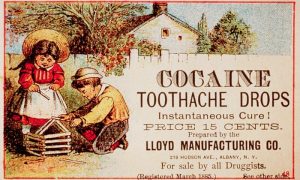 The crisis did not begin spontaneously, overnight, nor is it the fault of one specific person or thing. It is the result of errors in all areas, faith in the wrong places, and incorrect solutions to problems. The epidemic likely began due to the false advertisement of opioids as non-addictive by pharmaceutical companies. In the 1970s, the market was hit with fast-acting and quick-release opioid drugs to give "short-term" pain relief. A decade later, medical journals claimed that opioids were a non-addictive way to treat pain. In the 1990s, people were concerned over patients' untreated or badly managed pain. Due to pharmaceutical companies promoting opioid drugs as non addictive, the medical community began to prescribe them to patients at higher rates. All of this led to a widespread misuse of these medications until it became clear that these drugs were highly addictive. Eventually, opioid overdoses increased.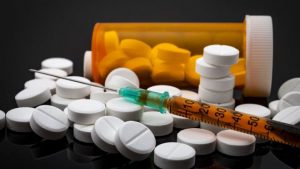 While this dangerous worldwide epidemic continues to grow, there have been actions to fight it. On the federal level, the United States has officially declared to be in a public health crisis due to the opioid epidemic. The U.S. Department of Health and Human Services is tackling the crisis with a five-point strategy. These strategies are: to improve the accessibility of treatment and rehab facilities, improve understanding of the epidemic through better data, promoting healthy methods of pain management, trying to upgrade the availability of lifesaving overdose-reversing drugs, and conducting more research on addiction and pain.
"Addressing the opioid crisis with all the resources possible and the best science we have is a top priority for President Trump and for everyone at HHS," said Secretary of Health and Human Services Alex Azar. HHS awarded $1 billion to help fight the epidemic through empowering both families and communities, while using science as the the foundation for their strategy.
Meanwhile, there are many more people fighting this crisis in their communities and through education.  With time and enough effort, there will be an end to this epidemic that is killing too many to count. As Admiral Brett Giroir, Assistant Secretary for Health and Senior Advisor for Opioid Policy said, "With these new funds, states, tribes, and communities across America will be able to advance our strategy and continue making progress against this crisis."