COVID-19 Has Added Stress to Students' Lives!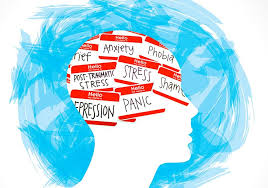 With the growing pandemic changing the way we go about our lives, many more issues than falling ill emerge. Students nation-wide are no longer in the classrooms, and now they sit at home on a computer or with paperwork teaching themselves.
No longer do they have the ability to just raise their hand and ask a question. In order to ask any questions, you can email teachers, open Zoom during office hours, or use remind. To students and teachers both, this is all new territory. Many teachers put an effort into teaching their students, but some just leave the learning to the students.
For many students, this adds a whole new layer of stress to their lives. Along with the stress, many students found school as a safe place away from a toxic household. Without the relief of school, the students who live in the toxic household are much more likely to have increased depressed during the stay-at-home orders.
Another issue coming from no longer attending school is that teachers are mandated reporters. They report at-risk students to child services. Without that intervention, the students in abusive households aren't able to receive the help they themselves are too scared to ask for.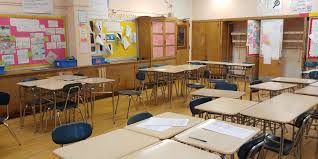 Due to many businesses being shut down, many people are left without financial support. While most bills and rent are now on pause, people still need to buy food ,but without their income, they are left with little choice. Even if people do have the money, the store probably doesn't have what you need. Everyone is panic buying and stocking up–which leaves shelves empty. From bored to stress-out children and adults alike, we are all struggling to stay sane during the stay-at-home orders.
Many students don't know how to spend their free time ,so they turn to binge-watching shows while snacking. Some super-motivated people decided to use this time to get healthier and lose weight, making the ones who aren't doing so feel unproductive. Many officials say it's okay to be unproductive. The stress of staying healthy is more than enough to deal with, you shouldn't have to focus on fixing all your life problems. The best advice they could give was to do what makes you comfortable; whether it's working out ,or watching TV all day.
Many organizations and companies have made efforts to help ease people's stress. LAUSD and other schools are offering grab-and-go meals for low-income families who can't afford food. They are now open from 10 am to 1 pm daily and offer meals to anyone, child or not, while some require you to be 18 or under. Most restaurants have made big changes to not only follow social distancing guidelines but also to make their customers feel safe.
No longer can you dine in and enjoy your meal now you can carry out or get it delivered. Restaurants that can't do carry out and delivery are either donating food supplies to food banks or selling them as groceries to help keep in stocked other essentials. Many production companies have changed their product type. Some alcohol breweries have begun making hand sanitizer. Car companies are working on making respirators. Fashion brands are no longer sewing clothes but instead are sewing face masks. All of these needs came amid the shortages of products because of the rapid increase of the coronavirus.
Many celebrities have taken to social media to keep us company. Some have posted videos of COVID-19 rewrites of songs while others read books or plays to their followers. Even non-celebrities have taken to social media to educate and entertain us. Families post videos of their kid's creative ways of dealing with the closure. One family posted a video of a car parade celebrating a child's birthday. Places on full lockdown share videos of neighbors singing from balconies to spread the message that we may feel alone but never are. In such a time of need, many have taken it as a way to really come together and unite.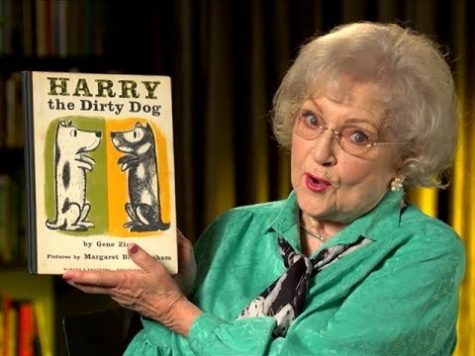 With all the new stress out there, it's important to move at your own pace and feel comfortable in how you choose to cope with the pandemic. Whether you choose to work out or binge, it's important to put both your mental and physical health at the top of your priority list.  If you need help, reach out. Here are some helpful hotlines.
HOTLINES
National Suicide hotline 1-800-273-8255
Child abuse hotline- 800-540-4000
Youth Crisis hotline- .800-843-5200
Abuse hotline- 1−800−799−7233
LAUSD grab and go meals and other resources – https://achieve.lausd.net/resources