Jake Paul vs. Ben Askren Fight Over Quickly and Decisively
Jake Paul, a YouTube star, fought against Ben Askren in a boxing match. On December 22, 2020, Jake Paul presented his next opponent, Ben Askren, a former MMA Fighter. This event happened inside Mercedes-Benz Stadium in Atlanta on April 17, 2021.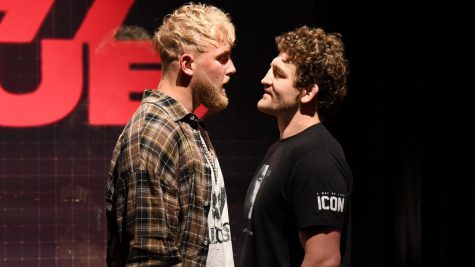 Honestly, Jake Paul's boxing career has been nothing but a joke. His first match was against a fellow YouTuber, Deji, and many people didn't have high expectations for two amateurs who had never fought before.
The fight was no surprise and their lack of experience showed. After Jake Paul won the match, his ego boosted, and he continued to pursue his "boxing career."
His next fight was against Nate Robinson. Nate Robinson didn't have any boxing experience, but he was a professional athlete. Many people expected that he would be the one to take Jake Paul down. During the fight, Nate Robinson got knocked out in the second round by Jake Paul.
On April 17, 2021, the Jake Paul and Ben Askren fighting event arrived. Many people had high expectations for Ben Askren because he was a retired MMA fighter and an ex-Olympian. Unfortunately, the fight didn't last very long. Ben Askren got clipped by a hard right hand that sent him spilling to the floor. He was unable to continue and called the fight off at the 1:59 mark of Round 1.
Jake Paul doesn't know how many times he wants to prove to himself that he is for real. He needs to prove that he can compete against trained boxers, but all he has done was show that he can fight a fellow YouTuber, a retired NBA star, and a retired MMA fighter.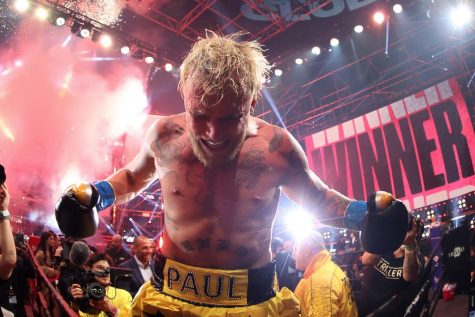 Although since the fight ended quickly, there was musical entertainment that wasn't disappointing. Some of the live musical performances included Justin Bieber, The Black Keys, Doja Cat, Saweetie, Diplo, and Major Lazer Ice Cube, Too $hot, and E-40.
There is also a new rap supergroup that made its debut called Mt. Westmore featuring Snoop Dogg. Before the match started, Pete Davidson roasted Jake Paul and Ben Askren in the pre-fight monologue. It was one of the most entertaining things other than the musical performances.
Davidson said, "Tonight, we have a bout between Ben Askren—who I don't know who that is still, and I've been reading up on him all week — and Jake Paul. And, you know, they both (….) but, you know, at least somebody's gonna get hurt. Now back to you guys in the booth, some real announcers over there." Although there was more, the fight lasted slightly longer than his monologue.