BCCHS Cross Country Team Competes in Fall Preseason Meets
We are giving a big welcome to our new coach of the BCCHS Cross Country Team, Mr. Garcia. 
Mr. Garcia used to be a coach in high school for the track team and he has been helping the cross country team for a few years. He first started as an assistant and now he's the coach.
Mr. Garcia stated that it has been a challenge getting everyone back in shape due to the fact they haven't been active in over a year because of Covid-19. Overall, he has seen a lot of improvement due to the training he was given. Some words he would like to share with his students include, "do not take anything for granted, do the best you can, and enjoy the experience."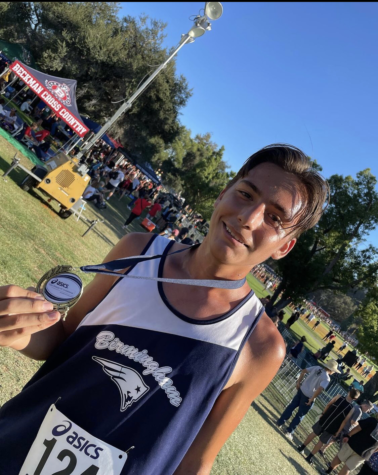 Congratulations to one of the top runners on our cross country team, sophomore Franky Hernandez, for achieving a top 30 winning medal at Cool Breeze Course in an invitational race and for winning a medal at the Woodbridge Classic race. Hernandez believes it's important to train every day to be the greatest. One of his ways of training is running at least 3 to 6 miles every day. The main thing that keeps him motivated is his mom because just like him, his mom used to be a runner. His goal is to be able to break the mile record in his senior year. Hernandez would also like to give a big shout to all his teammates that helped him along the way.
The next race will take place on September 25th, 2021. It is on a Saturday morning at Griffith Park. Cross Country is one of the hardest sports out there, as it is a sport that requires runners to run for long periods of time. It's usually in teams and outdoors, such as dirt or grass. Cross Country can also be known as a mental game to many individual athletes.