Spring Dance Formal "Enchanted Forest" on Friday Night
Hello Patriots! Spring Formal is right around the corner this Friday, March 18 from 7 to 11 p.m. You're invited to dance the night away in the quad.
This is the first time in two years that any kind of school dance has taken place and we are all excited for this one. The theme of the dance this year is "Enchanted Forest," a theme that the whole school voted for. With activities lined up every day from March 14-18, let's take a look at what we have in store.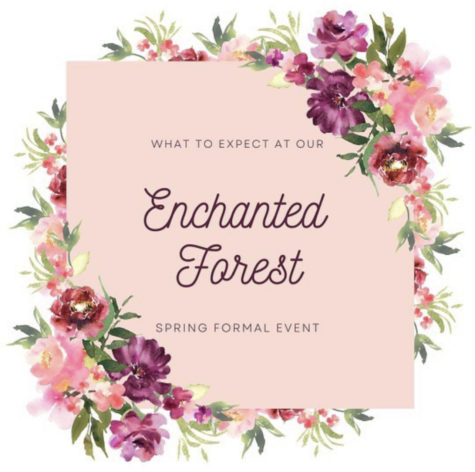 A high school dance always comes with Spirit Week, and this year, there are so many goodies in store. I asked ASB Commissioner Destiny Medina how ASB plans and executes such a large event. She said that Spirit Week doesn't just appear, "our commissioners make a slide named 'events' for the week and decide each theme for the day, how to dress up, and how to decorate the school."
For this week, they have chosen "Anything But a Backpack Day," "Superhero Day," "Pink Out Day," "Throwback Thursday," and "Day In Day Out Day." The Sunday before every Spirit Week, ASB members come to the school for four to five hours. This Wednesday is a special day because, while it's "PINK OUT DAY,"  it's also Powderpuff Football for seniors. A pep rally was held on Monday, March 14 in the quad at lunch to start off the week.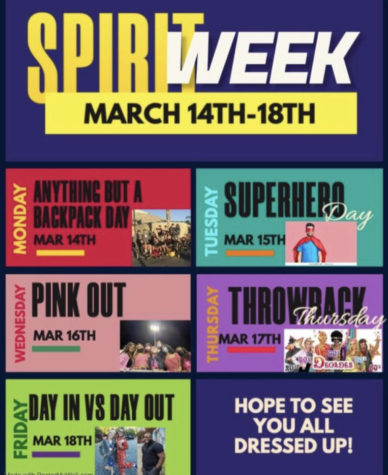 How does ASB plan the dance? While the pep rally is a fun appetizer, the dance is the main course. ASB does not set up the actual dance; an event planner is hired to do so. ASB Director, Ms. Rubinger, handles most of the logistics such as monitoring the area, talking to vendors, and making sure all purchases are within the ASB budget. The big ideas students come up with are executed by her. An example would be the food truck a student found which Ms. Rubinger looked over and the truck is now planning to come.
I don't know about you guys, but a DJ and two nice food trucks are all I need to have a great time.