2022 Spring Dance Formal "Enchanted Forest" a Memorable Event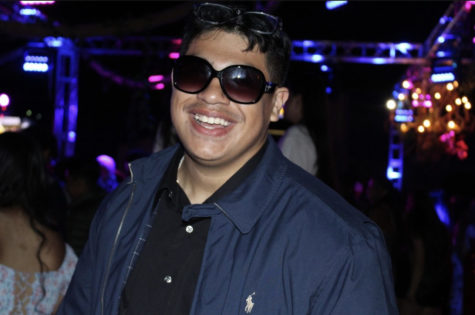 The Spring Formal was last week and you were either there or square. I attended the dance and had a wonderful time with the approximately 950 students who bought tickets for this event.
The food was delicious and I will totally be going back to the "Curb Grill" for another burger. The music was definitely early 2010's but I enjoyed it anyway. Now it's time to hear what you, the students, thought about our first dance in over two years!
The dance began after allowing students to enter at 7 p.m.  The dance area had beautiful decorations starting from H Hall to the rest of the quad. I asked some students how they felt about the decorations and here's what they had to say.
Kassandra Funez (12) said, "The theme was purple and yellow, not forest green. There were lots of balloons, streamers, and party lights." Hailey Mendez (9) said, "I liked how the flowers were pink and purple and the forest vines were cool. I showed up early and took photos in the mushroom seat."
In addition to mushroom seats and long curling vines,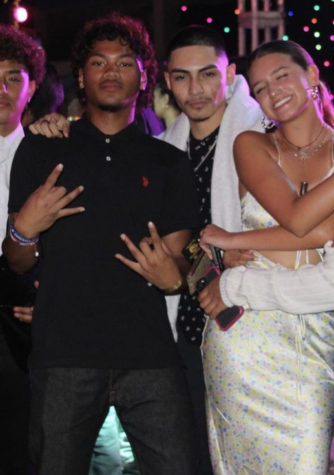 there were white couches for students to sit on, tables for food, and fire pits for warmth. 
While decorations set the tone, the music helped keep the dance lively and we had some amazing songs. Ronaldo Mendez (10) said, "I was nervous to dance, but the music was good. They played Drake and Bobby Shmurda so that was fun".
ASB Member, Desteny Medina (12) also said, "I danced in heels all night, so it's safe to say the music was pretty good." I don't know about you, but heels all night and Drake sounds like a pretty sweet deal to me. 
 Last but not least, let's talk about the delicious food that was served. I saw burgers, deep-fried ice cream, and shakes being served and devoured. ASB Member, Yasmine Forgues (12) said, "I got a burger combo, it was fresh and kinda tasted like In-N-Out–but way better."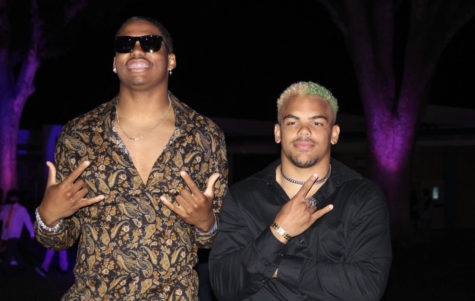 I definitely agree about the In-N-Out taste and the fries were also seasoned well.  Oscar Herra (11) said he had funnel cake and it was soft and fresh.
Beautiful decorations, mouthwatering food, and timeless music all combined to make this first dance after the pandemic a memorable occasion and I would totally recommend going to the next one.