BCCHS Students and Staff Tour Europe
March 29th marked the third annual Birmingham Europe trip with EF tours. Mr. Blue Kusaka leading the group of 20 students along with Mr. Phi Nguyen, and Ms. Hayley Rubinger. After months of meetings, planning, and daydreaming of Europe, the day finally arrived to board the plane at LAX.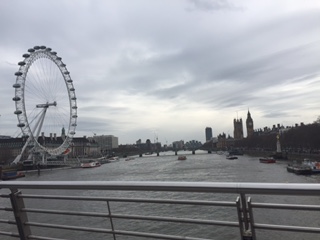 After a long 10-hour flight, we landed in London around noon on March 30th and it was about 50 degrees outside. We grabbed our luggage and waited for another school's group to land and for our tour guide Serena. Serena is an Italian woman in her mid 20's who works for EF tours to teach and show us all there is to know about Europe. Once everyone was together, we grabbed our luggage and got onto our bus and drove into the city. The bus dropped us off in front of The Victoria Embankment Garden for lunch. We went separate ways to eat and shop for souvenirs. After lunch, we walked a few blocks down to the beautiful London Eye. The people we're friendly and helpful guiding us.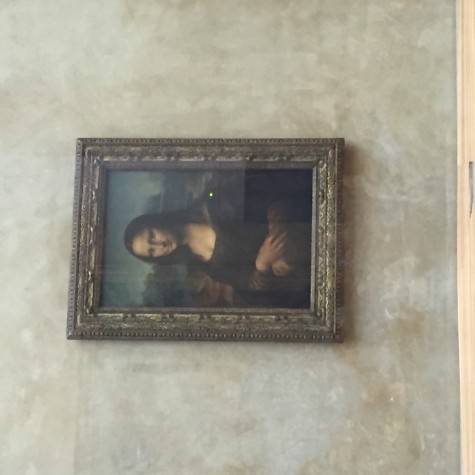 The next morning, March 31st, we stopped in front of the Castle Barnard and waited for our London tour guide, Pepi. Pepi was English man in his mid 30's who also worked for EF Tours. We walked down the beautiful city of London filled of business buildings, and bridges with breathtaking views. We stopped in front of William Shakespeare's old house and Pepi told us William Shakespeare himself purchase this house on 10th of March 1613. We continued walking and walked through the famous Millennium Bridge. The Millennium Bridge was used to film a famous scene from Harry Potter. We continued walking and stopped in front of the St. Paul's church. St. Paul's church was one of the churches involved in the Great Fire yet didn't get burned down completely, walls are still up but it was never rebuilt. Across there was a park that used to be a cemetery that still has tombs representing the Great Fire. We walked through St. James park to get to the Buckingham Palace. That day the Buckingham Palace was having a celebration, it was full of people waiting for the royal guards to come out and march out of the palace.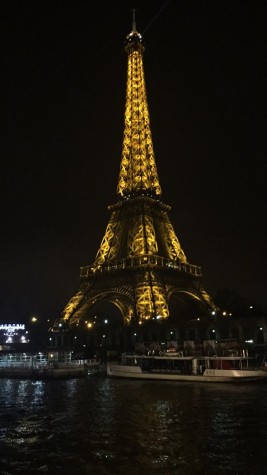 The next morning, April 1st, we went to the train station and got on a two hour train ride to Paris. We saw the famous Eiffel Tower and enjoyed the Louvre! I cannot begin to explain how breath taking the sealing were in the Louvre. The painting seemed unreal… being there felt surreal! Experiencing and seeing everything must have been the most breath taking moment of my life. Having watched many movies with so many of the historical buildings and finally being in front of it was amazing. Although people there hated us because of the Germans, Paris was truly wonderful.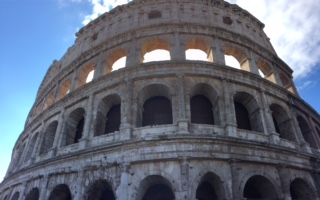 Now, Italy! Italy was beautiful! My favorite! 10! I recommend it 100%! The people are lovely and the food is delicious. "Italy was absolutely amazing! The architecture, food, and people were amazing." says one of our seniors Nena Barrientos. We visited the Colosseum and many small cities like Ponte, and Parione. Rome was filled with cute shops and so many happy people. As we walked down the streets of Italy with smiles and joy, we couldn't have been more grateful then we were then.  Coming back home from visiting Italy was all our group could talk about. After 2 days being in Italy it was our time to pack our things and go home. Definitely, the best week of our lives.