The Los Angeles Rams are Back!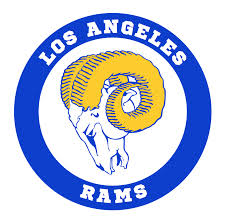 The Rams returning to Los Angeles is very exciting news for L.A. sports fans. The Rams will be playing in a $1.9 billion stadium in Inglewood, CA that will be ready for them in 2019. There will also be a hotel and shopping centers built around the stadium bringing the project to a total cost of around $3 billion. While the team waits for the stadium to be built, they will be sharing a stadium with USC and playing in the Los Angeles Memorial Coliseum for the next three years.
Many people are now concerned with the competitiveness of the Rams and if they will bring a Super Bowl championship to L.A. anytime soon. The Rams had a rough 2015 NFL season that ended with a 7-9 record and finished in 3rd place in the NFC West. The team did have trouble picking a solid quarterback that could perform well, having quarterback Nick Foles start the season, but ended up benching him in the middle of November due to his poor performance (7TD with 4INT). With Foles being benched, the Rams started quarterback Case Keenum, but he didn't have too great of a season throwing for four touchdowns and one interception. However, the Rams didn't struggle in the running game with their star running back, Todd Gurley, having an explosive season rushing for 1,106 yards and 10 touchdowns. Their other running back, Tavon Austin, also had a strong season with 434 rushing yards–averaging 8.2 yards per carry and scored four touchdowns. Cornerback Trumaine Johnson is a dangerous threat in the Rams' secondary with seven interceptions throughout the season.
Rams fans in Los Angeles and all across southern California are showing their eagerness to see the Rams play by purchasing a total of 45,000 refundable deposits for season tickets over a period of just two days. If the Rams are able to figure out their quarterback situation, they should have a successful season or at least a better season than they did last year. Go Rams!