Teen Employment: Are You Ready To Be Hired?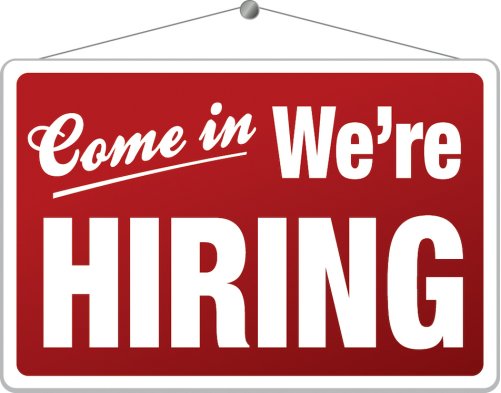 As we grow up, we come to the realization of how beneficial a job can be. Teenagers, rather than dreading going to work, look forward to getting a job. However, a teenager doesn't get hired as easily as an adult. Why is that? One co-owner of a small cafe says he prefers to pay an adult an extra dollar each hour rather than hiring a teenager; simply because they have more experience, train quickly and are at one's disposal more. Unlike an adult, a teenager goes to school, that already takes away 8 hours from their day. A teenager is also less likely to have work experience; unlike an adult, who most likely has worked before. The employment percentage rate for high school students has decreased since 1990, from a 32% to 16% today. But don't be discouraged, many employers are in the search for young, energetic teens.
Here are some important factors that an employer looks for. To be assured of a job, you need to be dependable, and get along with others. If you're dependable, you can be trusted, which is an important employee trait. They'll know that you will come on time and respect your surrounding. It is also important to get along with people, because you will most likely be required to cooperate with others. This will allow you to get along with co-workers, and with people that you will be helping.
But, before you start, are you sure you can handle a job? Before applying, you need to make sure you have time to manage working. If you go to school, and participate in sports and clubs, you probably won't have enough time to work.  You need to make sure you have a clear schedule to manage your time well. Having a busy schedule will only make it more difficult for you to juggle a job, and schoolwork plus any other activities that you have going on. In addition, all minors under 18 [in the state of California] are required to have a permit to have access to a job. In order to provide a minor a job, the employer must have a valid permit to employ and work. The work permit for minors provides a quick, general summary of the regulations, which the supervisor signs and agrees to the terms and regulations. You can check out the regulations here: http://www.dir.ca.gov/dlse/dlseformb1-1.pdf
So now comes what everyone has been waiting for… the jobs offered to teens. If you're looking for a job, you should mainly look into retail jobs, and food and restaurant jobs. They are the businesses seeking for young adults who are eager to work. Click on the link to view all jobs available to teenagers. http://www.snagajob.com/c/teen-jobs/