Is Laker Rookie Lonzo Ball A Bust?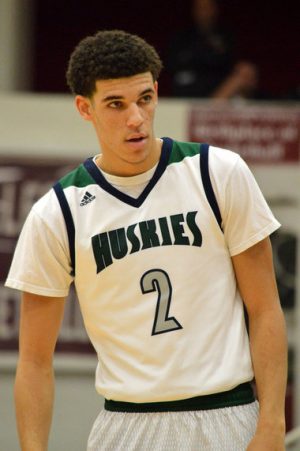 Many basketball fans have mixed feelings about Lonzo Ball. The rookie for the Los Angeles Lakers was drafted as the 2nd pick in the first round of the 2017 NBA draft. He played for Chino Hills High School and was a star in high school. He averaged 25 points, 11 rebounds, 9.1 assists, 5 blocks, and 5 steals as a junior. In his senior year, he averaged 23.9 points, 11.3 rebounds, and 11.7 assists and led the school to a 35-0 record. That same year he led Chino Hills to a state championship title. During his high school career, he won the Naismith Prep Player of the Year, Morgan Wooten National Player of the Year, USA Today Boys Basketball Player of the Year, and Mr. Basketball USA.
In his one year college career, he played for the UCLA Bruins. He led the nation in assists and made UCLA a top-scoring team. He averaged 14.6 points, 7.6 assists, and 6 rebounds. He played a total of 36 games in his only year with UCLA. He was honored as the PAC-12 Freshman of the Year, PAC-12 All-Freshmen Team, and First-Team All PAC-12.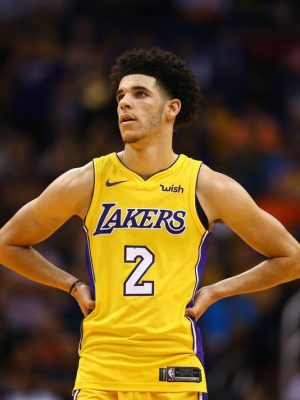 His NBA career so far is very mixed. He signed a four-year rookie deal with the Lakers. In his first game with the Lakers, he only scored 3 points, 9 rebounds and 4 assist which is not bad but not what fans were expecting. This season so far he is averaging 10.2 points, 7.1 assists, 7.1 rebounds, and 1.4 steals. He is the youngest player in the NBA to record a triple double. After he recorded that triple double, all the Lonzo fans said he is not a bust, but some people still think he is.
Stephen A. Smith believes he is a bust and is scared for Lonzo because he is not doing well in the NBA. Some players think he is not a bust and that everyone is judging him too early and not giving him enough time.
Stephen Curry said "I've always said he's a great talent. I think he loves to play basketball, so he'll be able to fight through all that and have a great career. I hope you didn't judge me off my first 20 games in the league." Curry believes in Lonzo. Is Lonzo a bust? Some people say yes and some people say no. We'll see how well he has played at the end of the season.