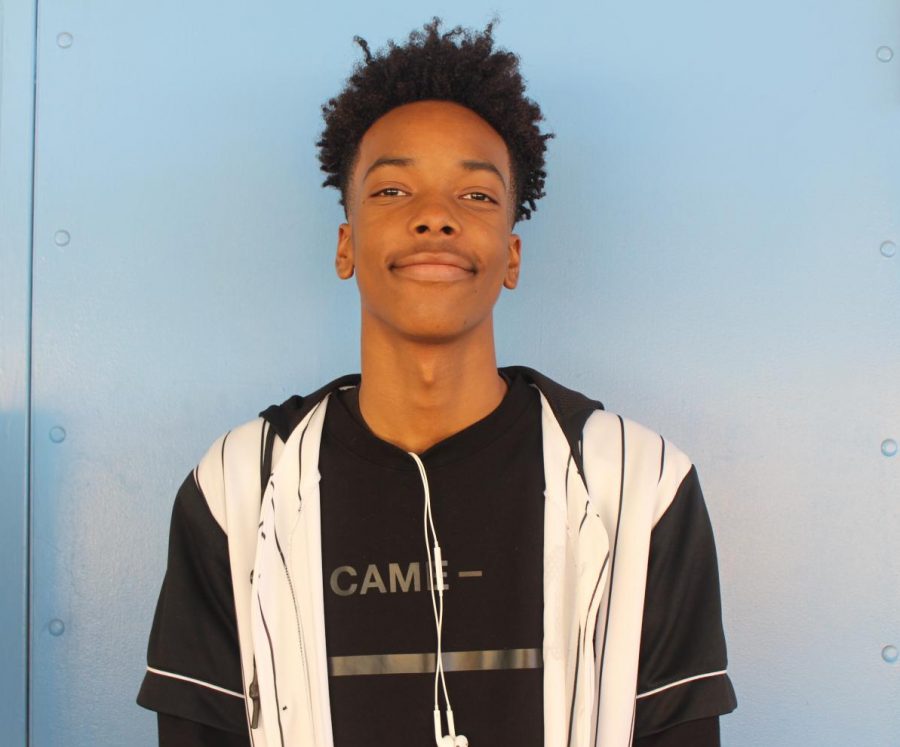 Bryce Gage is a 17 year old in the eleventh grade and a new student to Birmingham Community Charter High School. During his freshman year of high school, he attended Notre Dame Sherman Oaks, and for his sophomore year, he attended Daniel Pearl Journalism Magnet High School.
He chose to come to Birmingham to play volleyball and expand his interests and experiences in school. Bryce is most interested in rap music, sports and action movies, preferably superhero movies. Some of his hobbies include solving Rubik's Cubes and playing video games.
Along with his mom, he sends time in the kitchen learning to cook. Bryce's favorite academic subject is English, with some of his favorite books being
Lord of the Flies
,
To Kill A Mockingbird
and
The Odyssey
. Bryce is a very open to joking about anything and loves to make other people happy. He wishes to make an impact on the Birmingham
Patriot Post
this year and as time goes on.
Bryce Gage, Staff Writer
May 24, 2018

Avengers: Infinity War Is This the Last We'll See of our Heroes?

(Story)

May 02, 2018

Incredibles 2 Movie Inbound Soon!

(Story)

Mar 05, 2018

Black Panther Slashes Box Office Records

(Story)

Feb 02, 2018

Gun Laws…Is California Safe?

(Story)