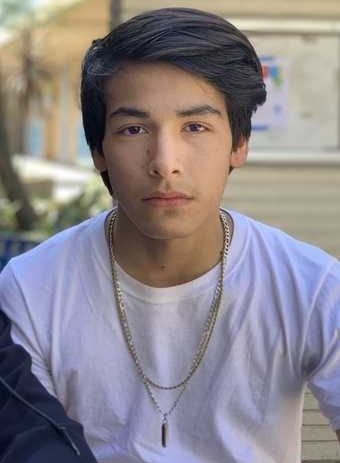 Joshua Trujillo is a 17-year-old senior who attends Birmingham community charter high school. Joshua is a very active and fun teen to be around. He is very active outside of school activities. Joshua attends Jiu-Jitsu and judo classes to learn about self-defense and the many other skills involved in those classes. Although he is training to fight, Joshua's passion is not to fight.
He has a dream, and his dream is to be racing cars for very popular races that a lot of people know about. Ever since he was a kid, he has loved cars. His dad worked in a Toyota dealership for 20 years and when Joshua was only a 6th grader, he would take a bus every day after school to the dealership to learn about cars and how they work and how to fix them. This interest and work had a big pay off, because only seven years later, he and his father are CEOs of an automobile mechanic shop. 
Joshua's favorite subjects in school are math, history, and science. Before his senior year, Joshua was behind in school and needed a lot of credits to be on track to graduate. During his junior year, Joshua was doing whatever he could to recover from not graduating on time. He spent a lot of his time recovering all the credits he needed. Although he struggled, he managed to get everything done and now is on track to graduate high school on stage to make his family proud. 
Joshua's goals after high school are to attend ITT Tech to learn even more about cars and how they operate. His goal is not only to attend this school but to also become a race car driver the whole world will know. He has already started his junior amateur career by attending small junior races to get his name known out there little by little. Joshua has plans to not be selfish with his money but to give back to those who always stuck by him and never gave up on him.
Joshua Trujillo, Staff Writer
Oct 27, 2020

The History of Hispanic Heritage Month

(Story)