Haunted Theme Park Reviews 2018
Fall is the season of spooks and scares. October is the scariest month of the year due to the Halloween holiday at end of the month. Theme parks such as Six Flags, Universal Studios, and Knott's Berry Farm all get in the spirit of Halloween by decorating their parks using props, and creating haunted houses for visitors. These haunted houses include actors usually dressed up as monsters or scary creatures to scare those walking through mazes. Many people look forward to haunted houses and walking through mazes for others to jump out and scare them.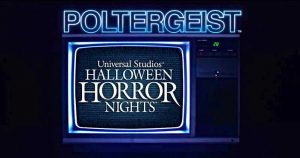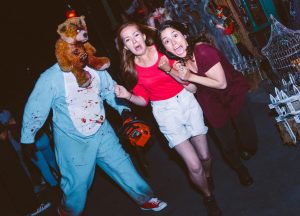 This year, Universal Studios had its annual Halloween Horror Nights event starting the middle of  September and ending November 3rd. The famous Los Angeles theme park had many attractions this year based on famous well known scary movies.  Trick 'r Treat, Halloween 4, The Purge and Poltergeist  are only a few of the mazes which were part of Universal's Halloween Horror Nights 2018. Leonardo Ruiz, a sophomore at Birmingham Community Charter High School attended this year's Halloween Horror Nights and stated that "they're amazing," he likes getting scared and enjoys the feeling of adrenaline rushing through his body while he is walking through the mazes.
Six Flags also hosted its annual Fright Fest from September 15 through October 28. Scare actors dressed as zombies, and ghouls and took over the theme park. There were several mazes and scare zones through the park for visitors to walk through. Christopher Bueno a Junior at BCCHS stated that he has visited the theme park for many years during Fright Fest and does not find it as exciting as many others do. "It isn't worth the money." Not everyone is a fan of haunted houses, but many others do enjoy the thrill of being scared.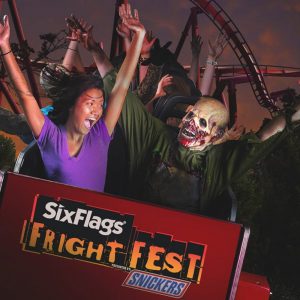 Knott's Berry Farm hosted its annual Knott's Scary Farm for its 46th year which also included scare actors roaming through the park and featured unique haunted houses. Although the park is usually criticized for its long waiting times, the mazes do not disappoint in scaring its visitors. According to Coaster Kings, Knott's Scary Farm's mazes ranged from 7 out of 10 for its scare and experience ratings. Knott's Scary Farm's scare attractions have been around for many years along with many other other theme parks' Halloween attractions.
   Although some people do not look forward to scary theme parks as much as others do, many people enjoy the mazes and attractions that come around each year during the month of Halloween. Universal's Halloween Horror Nights, Six Flags Fright Fest and Knott's Scary Farm will be back next year with many more attractions filled with thrills and scares. New mazes will be added to each theme park next year and future visitors are looking forward to it.