How It All Started: The Birmingham Dance Team
The Birmingham Dance Team has been active for eight years and ever since then, they have been well-known for making Birmingham's pep rallies and varsity football games hyped. The team really gets the students up on their feet and cheering for the team as they have their hands up grooving to the music.
At the start of 2015, there was originally no dance team here at BCCHS. The PE coach, Mrs. Tatiana Mathis, had been assigned a class named "Dance" on her roster. The class first started off by watching YouTube dance tutorials that included Zumba and Jazz.
The principal then became interested with this dance class and asked Mrs. Mathis to put together a dance team. Since Mrs. Mathis did not have any dance experience, she soon began to contact one of her trainers (who was a choreographer) to help her build the dance team at BCCHS. Unfortunately, her trainer did not have time to build a program like this, so he then asked Mrs. Mathis to contact Terry Bixler. Mr.Bixler agreed to be apart of this project, so he then met with the Birmingham principal at the time, Mr. Bill Parks. Then they began a new journey of making the current dance team possible.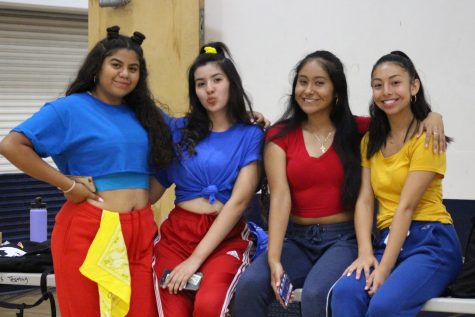 By luck, Mrs. Mathis was put in this situation and did the best she could to make the dance team that Mr. Parks requested. Just like that, the dance class slowly snowballed into a small dance team, then into a medium-sized squad, into a big team that now has both JV and varsity dance teams, according to Mrs. Mathis.
Mrs. Mathis further explained that during the first two years of the BCCHS Dance Team, the team had kids who were not committed to dance, but wanted to fulfilled their PE credit requirements. Once tryouts played a roll into the program, Mrs. Mathis and Mr. Bixler found more dedicated and committed students. Which meant eliminating the students who originally came into the class for the PE credit. From there forward, Mr.Bixler and his friend, Chris Dupre, worked on both JV and varsity dance team.
As a response to the improved dance program, the dancers representing BCCHS loved being on the dance team. The team feels like a place where a family is brought together by a passion and energy they share and enjoy. Being able to express themselves, work hard, and have fun are qualities that this dance team embodies.
At first, the school didn't invite the dance team to perform at any events. Yet today, you see the dance team is asked to perform for football games, basketball games, first day of school, parent meetings, homecoming events, and the most popular pep rallies hosted here at BCCHS.
What initially started off with four girls performing at a pep rally is now 20 members of the BCCHS Varsity Dance Team.
One of the most important things the Varisity Dance Co-Captain, Adali Galvez, has learned is taking in contructive criticism in not just dance, but life in general. Accepting criticism has only made her a better person and dancer. She knows that time training is rewarded when reaching for her goals.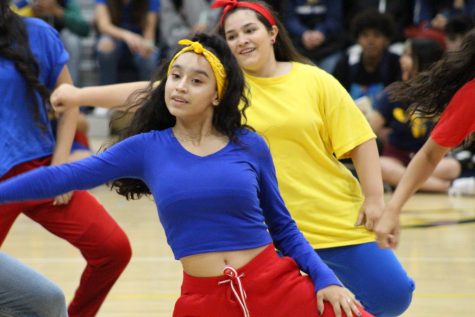 Mrs. Mathis concluded by stating, "If you have a passion for dance and it's something you love to do, get involved! Even though you don't have experience, you will get better if you have the passion for it."
This reporter, having now been a part of the BCCHS Dance Team for two years, realized that dance is a type of therapy for her. A year before joining the team, she had gone through some difficult stress in her life, but since then, she joined dance and it inspired her to dance her stressful feelings away.
Knowing that the team is rewarded with loud cheers and screams, helps them know it was all worth it in the end.